Printing Coffee & Tea Labels with the Afinia L801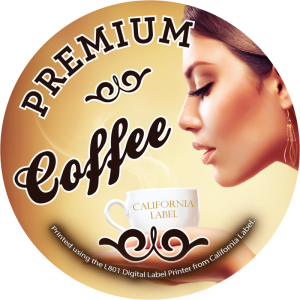 If you are considering the purchase of a coffee or tea label printer, you know that coffee & tea labels are more than just product identification. A label is a powerful marketing tool that builds brand awareness. That's why we offer a full line of high-resolution, full-color, digital coffee and tea label printers that fit just about any need.
Distinct Coffee & Tea Labeling Sets You Apart
Coffee roasters and tea merchants often need many different label designs in small quantities. That is what makes the Afinia L801 Label Printer a perfect choice. The L801, powered by Memjet technology, prints vibrant, full-color coffee and tea labels on demand. It prints at 60 feet per minute, and the L801's 1.25 liter ink capacity delivers the lowest cost per image on the market ensuring a prompt return on investment. It's the fastest coffee label printer on the market.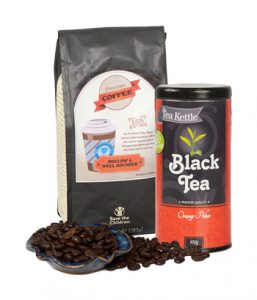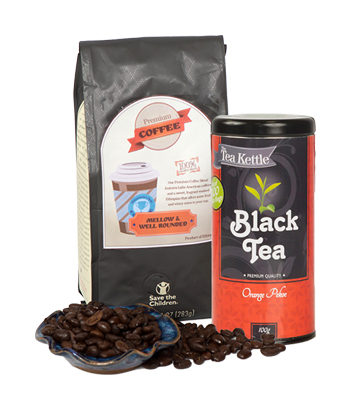 You no longer need to purchase branded coffee and tea labels that you run through a printer a second time to add the flavor, package size, sell-by-date and other variable information – the Afinia L801 can print any quantity on demand.
Incredibly Low Cost of Ownership
Full-color digital coffee and tea labels don't need to be expensive. The L801's high capacity ink cartridges offer the lowest price per print in any desktop label printer. A full color 4″ x 6″ label at 50% coverage is often less than 3 cents. Check out our online label cost calculator, or send us your label artwork to see how much you can save.
See Afinia Label's Coffee Label Case Study and the Hedgehog Coffee Roasters Case Study to learn how the L801 made coffee companies' business better and significantly reduced their cost.
Design & Print Coffee Labels with NiceLabel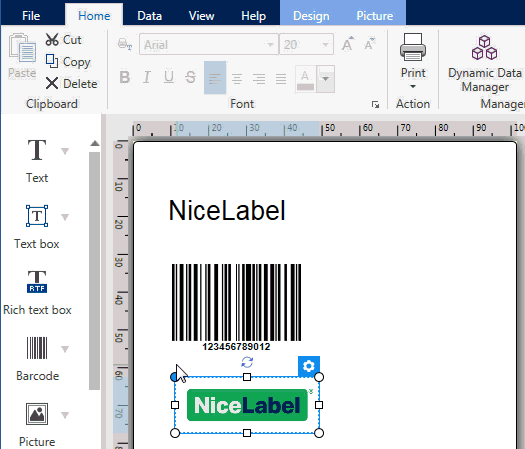 The Afinia Label L801 is included with NiceLabel's introductory software. NiceLabel makes label design simple and straight forward by delivering a user experience similar to Microsoft Word. This means anyone can quickly design professional labels without prior knowledge of barcoding or design training. Users can easily print 1 or 1,000 coffee or tea labels quickly and on-demand.
Create New Opportunities for Profit
Printing coffee and tea labels on demand allows customization of coffee bags and tea boxes with company logos and graphics for gifting, event branding, festivals, seasonal roasts, promotions and private labeling. Ship orders the same day, never having to wait for label deliveries.
Green Packaging
Why buy 1000 coffee or tea labels when you only need 500? Printing on demand saves money by eliminating the need to purchase more labels than you require, just to satisfy minimum order quantities. Printing labels as you need them reduces waste and is environmentally responsible.
Related Case Studies