Industry: Specialty Foods | Location: Goodyear, AZ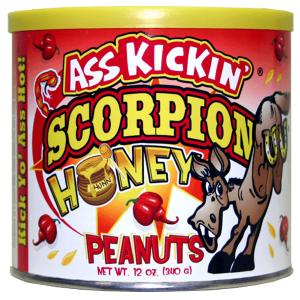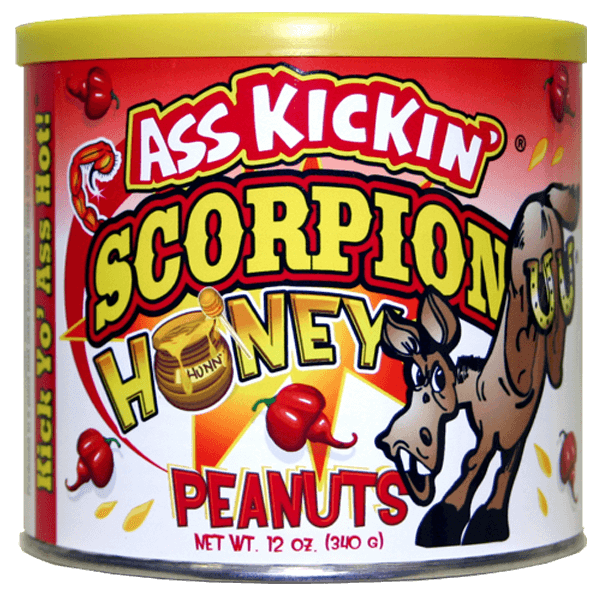 The Label Situation
Southwest Specialty Food was outsourcing the printing of their specialty food labels for larger production runs, and printing shorter runs in house. They were also creating many new label designs for their private-label customers. They needed a printer that was fast, with high-resolution printing and vibrant colors.
"We have reduced our label cost by 30% after installing the Afinia Label L801."

– John Fandl, Graphic Designer — Southwest Specialty Food
Solution Requirements
Bring label printing in house
Reduce new product turnaround time
Reduce the cost per label
The Memjet™-Powered Solution
The Afinia Label L801 Color Label Printer provides the affordability, flexibility, and speed needed for their unique application. They are now able to introduce new label designs to their wholesalers quickly and at a quality that showcases their unique, colorful, and detailed label designs.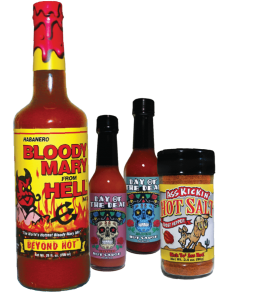 The Afinia Label L801 allows them to bring all label printing in house, reducing their label costs by 30%. In addition, the increased speed eliminates the bottleneck created while waiting for smaller batches of labels to print on their old printer. The L801 also allows them to test products in small batches without having to print excess labels. They can print as many as they need, when they need them.
Return on Investment
Southwest Specialty Food, Inc. now saves 30% on their label printing costs.
Before Memjet™
Outsourced larger label runs, and printed short runs and label samples in house.
After Memjet™
All labels are now printed in house, at increased speed, and improved quality.
Before Memjet™
Slow label printing had created a new product release bottleneck.
After Memjet™
They now release 12 new products per year.
Before Memjet™
Private labeling was problematic because of slow label printing.
After Memjet™
Private labeling has become a significant growth area.
Read More About Southwest Specialty Food's Digital Experience…
Creating the Brand
After graduating from college in 1986, Jeff Jacobs, owner of Southwest Specialty Food, developed his first line of products: Señor Jakes BBQ Sauces. With a little luck and a whole lot of heat, he discovered the specialty foods market and began what has become a line of more than 200 specialty products that are sold worldwide. The "Ass Kickin'" product line now includes hot sauce, salsa, snacks, sauces, chili mixes, bread, seasonings, beverages, condiments, rib rubs, and gift sets.
John Fandl, their graphic designer, was looking for a label printer that would do justice to his label designs, which are as bold as the flavors in the products themselves. "We are as well known for our innovative packaging as we are for our hot products. From the unique designs and slogans to our creative use of shapes and packaging, Ass Kickin' products really jump off the shelf. I needed a label printer that could keep our brand momentum moving forward."
Upgrading Their Label Printer
"Earlier last year, Jeff [the owner] and I were looking to upgrade our existing label printer. It had become a bottleneck in our new product development process. We had used these printers for years for private labeling and kept having problems with them. We went through four of them and they always needed repairs. What we needed was a workhorse label printer."
"We considered buying a faster printer from the company that supplied us with our old one. Instead, we decided to buy the Afinia Label L801 since Afinia Label also has label finishing equipment. We have some sauces containing lots of capsaicin, which can damage un-laminated labels if spilled on them. That will make our product look substandard in the consumer's home."
Coming Up With New Product and Food Label Ideas
"We already have 200 products, and release between 10–12 new products each year. It can be challenging to come up with distinctly different label designs that still convey the feel of our brand. Fortunately, we have an excellent creative team that comes up with cool and creative ideas that I can play with. Our customers come up with a lot of ideas, too, as does Jeff. He's always telling us, 'let's try this seasoning, let's try this sauce.'"

"We have a person testing the recipes, then we walk it around the facility for our employees to try. Next, we give it to Jeff and if he likes it, it becomes a product. We'll make some, print some newly designed labels, put a couple cases in the gift shop to test on the public, and if things go well, we market it to our wholesale customers."
Trying New Ideas on the Public
"We started seeing YouTube 'pepper challenges' around four years ago and saw a bunch of macho guys and gals eating Carolina Reapers. That was the inspiration for our Challenge Book Set, which includes 12 of our hottest sauces in mini size. Folks can try them, see how far they can get, and document the results."
From In-House To Outhouse and Back Again
"We have a very strong wholesale business and creating new private label designs is critical. We used to print every food label in house: box labels and other packaging. Things got complicated, so we outsourced them. Now, with the L801, I can turn around a new product label in a day to show to buyers. We are starting to bring our 3,000 – 5,000 food label runs in house. These runs are perfect for products that are slower movers and newer products such as bloody mary mixes, peanuts, rib rubs, hot salts, jelly beans, margarita mix."
"The L801 opened us up to testing small runs because we no longer have to sit on small stocks of labels. We print as many as we need, when we need them. It has increased productivity, and we can introduce new products much faster."
Speed, Speedier, Speediest!
"Printing our labels in house used to be very time consuming. When our operator would print 144 labels, they would have to wait by the printer and babysit it. He became the bottleneck. If he ignored the printer and it ran out of ink, he would waste labels."
"With the L801 Industrial Label Printer, we don't have to worry about the printer and can print several thousand labels in minutes. In fact, the printer is so fast that in many cases, I'll start a print job, glance at something on my computer, look back at the printer, and the job is done. We have much more free time."