Label Printers for Medical Devices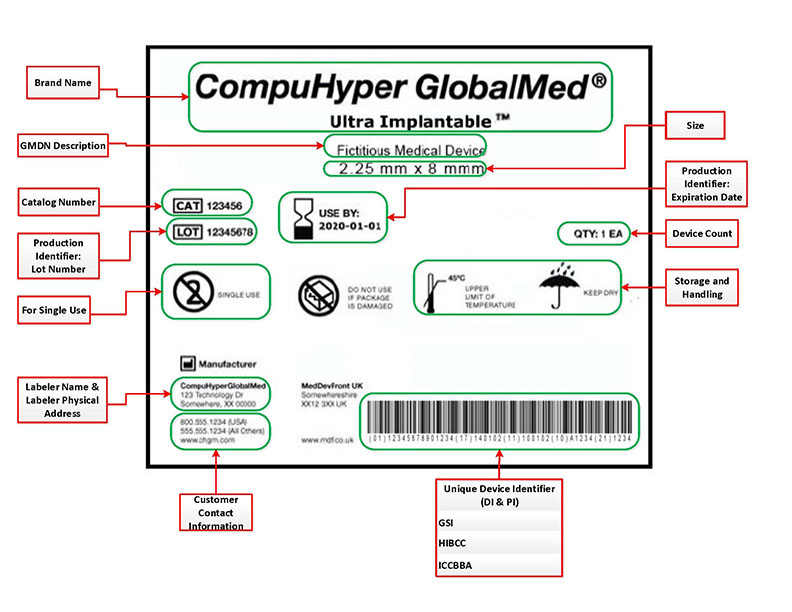 Medical devices can be lifesaving. Consumers rely on this equipment to maintain a high quality of life and improve their short- and long-term health. Because the margin for error is so slim, each device must display vital information that may impact the equipment's safety and effectiveness. To uphold labeling standards in your manufacturing process, you need a quality medical device label printer. This ensures you consistently meet UDI compliance requirements and customer expectations.
UDI Compliance
Unique Device Identification, or UDI, is an FDA guideline that stipulates certain information be visible on all medical devices and equipment. This includes details such as the manufacture date, expiration date, batch number, and serial number. This information must be readable by both humans and machines, so accurate, legible printing is crucial.
UDI compliance is important for the safety of healthcare personnel and patients. If you manufacture medical devices, you understand why quality control is key in this industry. Device labeling may seem like an afterthought, but it's essential to maintain safe and effective equipment.
Accurate Medical Device Labels
A medical device label printer should consistently produce high-quality labels. Medical devices and equipment often vary in size. Some products may be extremely small, which means the label will need to be scaled down enough to fit. With a printer from Texas Label, you can count on text remaining legible, no matter how small the label becomes. This ensures that all information is readable for humans and machines, so your products remain UDI compliant.
Browse our UDI label printers to purchase a quality machine for your medical device manufacturing business. At Texas Label Printers, we strive to only offer the best. That's why you'll find popular brands such as Epson and Afinia in our collection. Whether you need color or black-and-white labels, our machines will produce clear and distinct results.