Digital Label Printing Applications
Industries of all kinds use labels for their products — whether these labels are used to promote products on highly competitive retail shelf space or to simply adhere to specific government regulatory requirements. Labels often have necessary yet different applications in various vertical markets.
Texas Label Printers, LLC is dedicated to helping businesses from various industries save money and/or enhance their existing products by finding the appropriate turnkey solution for in-house label printing (or packaging) in place of outsourcing. For each vertical market commonly known to use labels and/or printed packaging for their products, we have detailed how digital label printers and packaging printers can be utilized within these industries in addition to the cost-savings and product enhancements that go along with them. Furthermore, we have also recommended the appropriate equipment (ranging from label printers to applicators) that are commonly used within each of these vertical markets.
Also, be sure to view some of our case studies that feature testimonials of customers' applications of label printing devices from various industries who have taken advantage of in-house digital label printing for their respective businesses.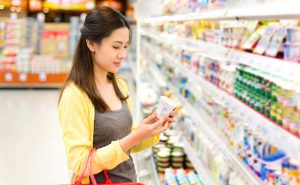 Labels need to do more than just identify your product: they must build brand awareness, be eye-catching, and "speak" to the quality, use, and feel of your brand. No matter what the size or application, Texas Label Printers, LLC has solutions that can help your company speed up label production and minimize cost by bringing label printing in-house. Obsolete preprinted label inventory will be virtually eliminated because you can print as many custom commercial labels as you need, when you need them.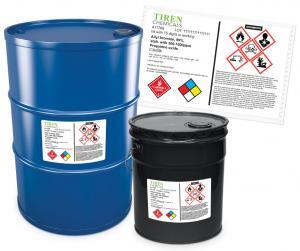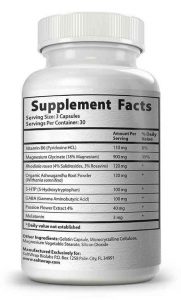 Secondary and Compliance Labels are key to the operation of many businesses. Texas Label Printers, LLC has a complete line of printers for these purposes. Changes in governmental regulations and product ingredients can cause increased cost if you are purchasing your labels or printing them on flexographic, offset or large-format presses. With digital label printers, designs can be changed in minutes and at a minimal cost. We have a significant number of clients who use our label printers to comply with FDA, GHS and BS5609 regulations.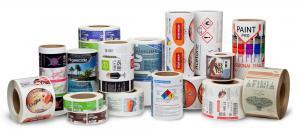 Label Producers are commonly faced with this dilemma: an important customer wants a short-run of labels. A conscientious business owner will either outsource the work or produce the labels on their flexographic, offset, or large-format press. By doing this, they will lose money on the order but keep the customer happy. If this situation is common in your business, consider purchasing a digital label printer for your short-run opportunities. Wasatch SoftRIP software can be used with your digital label printer to create color profiles that match your existing presses and allow you to create digital proofs without plate charges. With digital label printers, label producers can now print short runs for their customers without concern of losing money in order to make their existing customers happy.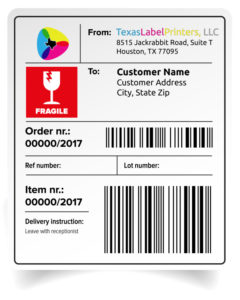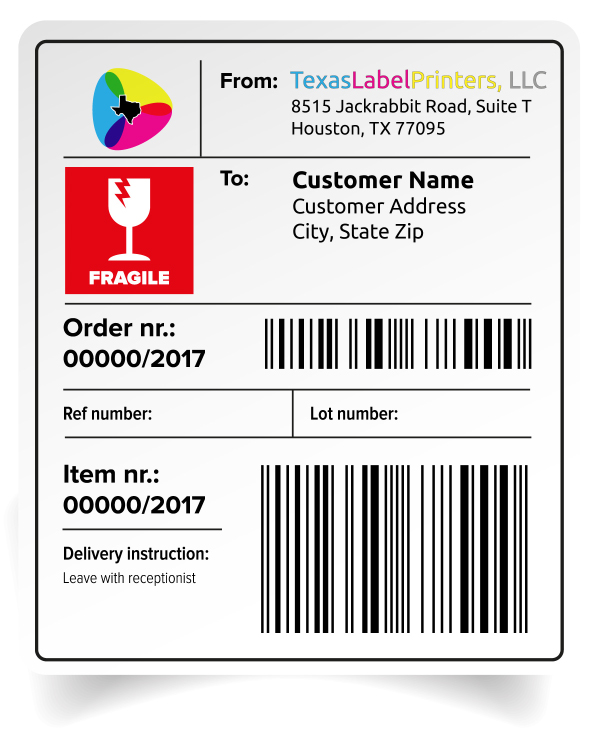 As more and more people shop online, product shipping has become an even more important focus for many companies. The faster a business can produce shipping labels, the faster they can get them out the door and in the customers' hands. Postage discounts may also be available with in-house shipping label printing, so investing in a label printer can save money in the long run. Small and medium-sized businesses often look for ways to complete tasks as economically and efficiently as possible without sacrificing quality, and an in-house printer is a surefire way to check both those boxes.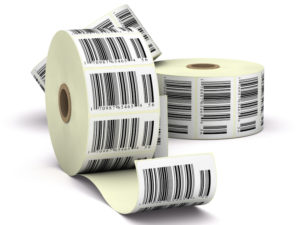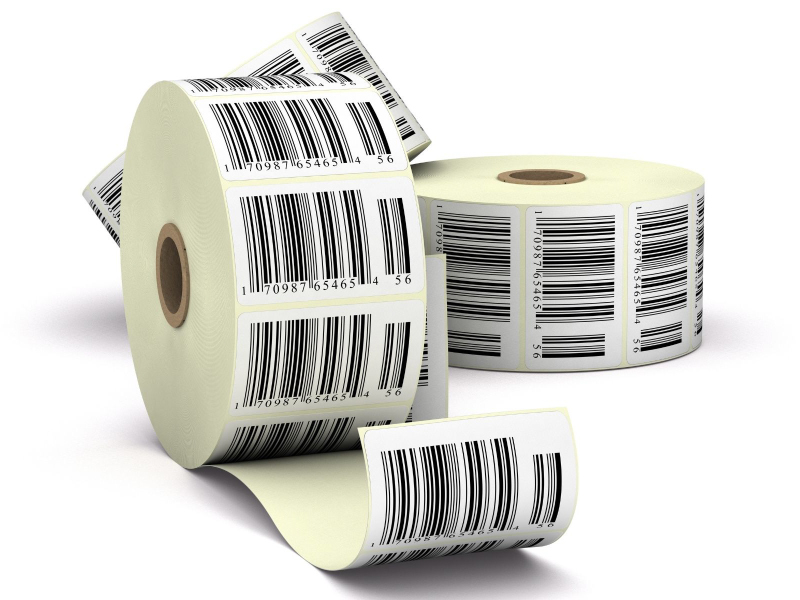 Almost every business out there uses barcode labels in some form or another. Quality barcodes ensure accurate tracking and product identification, and they help business owners manage inventory, so they can purchase and manufacture the right products and supplies. In addition to quality control, an in-house barcode printer gives businesses the opportunity to customize labels to provide additional information, branding graphics, or any other necessary details. Business owners can also choose their own labels to guarantee the strongest adhesive—no more worries about labels falling off. A reliable barcode system is essential for all businesses, and a dedicated label printer delivers full quality control.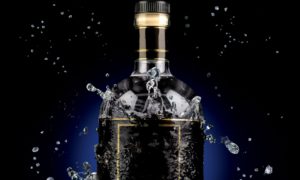 High-quality labels are an important investment for any business, and water damage protection is one key differentiator. Moisture can make labels unreadable—for shipping, tracking, and identifier labels, this can mean major delays or even product loss. Water-damaged branding labels may imply subpar product quality, and businesses want to make sure they're putting their best foot forward with their product's presentation. Waterproof labels are a necessity for businesses that ship most of their inventory, and they're also essential for food and beverage products that may come in contact with moisture. Our waterproof label printers can help you produce these labels efficiently and affordably.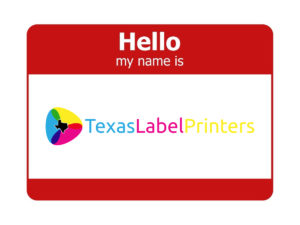 An in-house printer is an efficient way to produce employee identification badges for new employees. You can customize each badge with the employee's name, photo, job title, and even an employee ID number if necessary. In addition to human resource applications, trade show organizers can create high-quality nametags for registered attendees—these are far more professional than the standard handwritten nametag sticker. Taking the time to create these custom badges will speak to the quality of your event.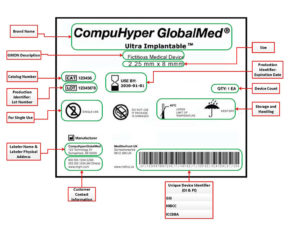 Safety is a top priority for medical device manufacturers—clear and accurate labeling contributes to this goal. High-resolution printing ensures all details are presented correctly, including batch and serial numbers, manufacturing dates, and expiration dates. Businesses that invest in a premium printer can promote the highest quality control standards and meet UDI regulations. The safety of patients and healthcare personnel depends on medical equipment producers meeting these demands, and it all starts with durable, legible labeling.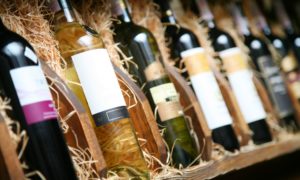 Connoisseurs expect a premium product with every wine they purchase, and the label can be a starting point to showcase that quality. Wine manufacturing requires flexibility—available ingredients and blends may change frequently, which would require a unique label for each new varietal. Instead of mass-producing bottle labels, vineyards and wine manufacturers can design and print their own custom labels in-house. A dedicated label printer is perfect for low-volume runs to test out new blends and experiment with label aesthetics and branding.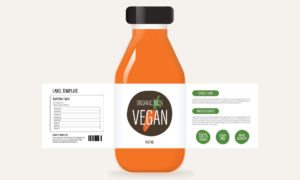 Food product companies must uphold strict food safety and health standards to stay in business. From expiration dates to ingredients, consumers rely on detailed information about the foods they consume. This makes it especially important to have a label that displays each detail clearly. High-resolution label printers ensure that fine print text is readable, so there's no misunderstanding about the food's quality. An in-house food label printer is also a way of saving money on outsourcing costs, particularly for low quantities. Further, business owners may need to make minor changes to labels to meet FDA requirements—printing in-house makes this task easy.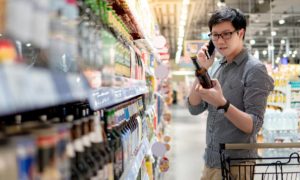 Like food product manufacturers, beverage companies need to meet specific standards to ensure products are safe for consumption. A label printer gives beverage producers the ability to customize their labels to fit any bottle or container they might use, all while delivering essential information to their customers. Custom labels are beneficial for any type of beverage, including alcohol, tea, coffee, juice, and soda. In addition to beverage producers, event organizers can use custom bottle labels to market their events and spread awareness of their brand or cause.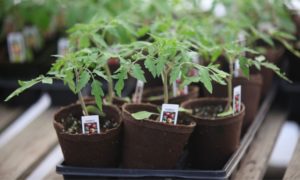 Anyone who sells plants, flowers, and other greenery can benefit from a digital label printer. Horticultural labels help consumers understand what they're buying so that they can care for it properly. Eye-catching colors and branding prevent tags from getting lost within a plant's leaves, and custom printing allows a nursery to adapt to its ever-changing inventory. Having a printer on-site is the easiest way to label plants quickly and accurately, and it ensures customers find exactly what they're looking for.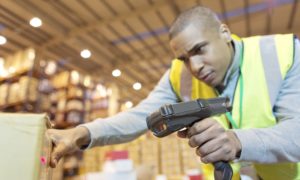 A well-oiled inventory system can greatly impact a business's path to success. One way to stay organized is by utilizing clear custom labels that designate each phase of your distribution process. Inventory tags can help you manage what's out of stock, monitor expiration dates, and determine if items have passed inspection. Our color label printers are compact enough to fit anywhere in your warehouse setup, so staff can print new tags as needed. With the ability to create completely custom tags, you can label your inventory in a way that makes sense for your business.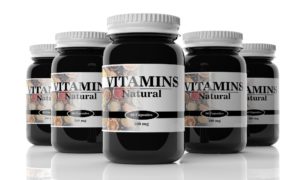 Vitamin and supplement labels convey important information to customers, including supplement facts, dosage recommendations, ingredients, the intended purpose, and more. If you manufacture and sell these products, you must have clear and durable labels that accurately represent your product. A dedicated supplement label printer allows you to make adjustments at any need. You won't have to worry about discarding inaccurate labels because you ordered too many from a third-party producer. Give your customers a vitamin and supplement label they can trust with custom, high-quality labels.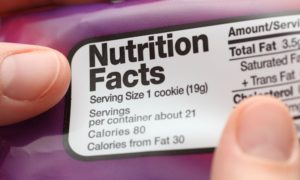 The nutrition facts are one of the first places a customer checks before buying your product. It's important this information is up-to-date and accurate. With an in-house printer, you can easily adjust any property, including calorie content, daily value percentages, serving size, and more. If the ingredients of your recipe change even slightly, you have the ability to print short-run batches, so no labels are wasted. This is a cost-effective way to ensure you always deliver accurate information to your customers.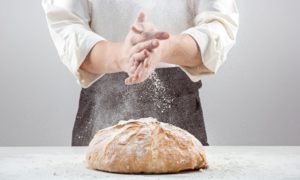 Small bakeries and baked good businesses benefit from having an on-site printer. Whether you sell prepackaged items or freshly baked goods, you can label your packaging or display case in an informative and appetizing way. With your own printer, you can print labels in limited quantities, which allows you to experiment with recipes and offer seasonal items or other limited-time options. From your logo to the specific product details and ingredients, you can customize your bakery labels to stand out.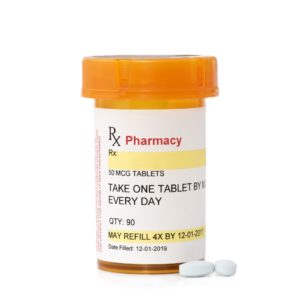 Pharmacies print prescription bottle labels every day to organize and fulfill orders for customers. Having a dedicated printer can make this process more efficient and guarantee that prescriptions are filled when customers need them. In addition to pharmacies, drug companies rely on the highest-quality labels to meet FDA guidelines and deliver safe and accurate products. If you manage a pharmacy or a small- to medium-sized drug company, our premium printers can help you run an efficient operation in the most cost-effective way possible.

Don't see your industry? We are frequently adding new vertical markets to this list to help businesses realize the numerous in-house label printing applications they have at their disposal. We cover all kinds of categories – prime color label printers for retail use, durable label printers for regulatory-compliance and outdoor use, label printers for business use and private labeling, and plenty more. Please
contact us
 if you would like to know how our products can specifically help enhance your business, along with a detailed return on investment analysis.