Digital Label Printing Applications
Industries of all kinds use labels for their products — whether these labels are used to promote products on highly competitive retail shelf space or to simply adhere to specific government regulatory requirements. Labels often have necessary yet different applications in various vertical markets.
Texas Label Printers, LLC is dedicated to helping businesses from various industries save money and/or enhance their existing products by finding the appropriate turnkey solution for in-house label printing (or packaging) in place of outsourcing. For each vertical market commonly known to use labels and/or printed packaging for their products, we have detailed how digital label printers and packaging printers can be utilized within these industries in addition to the cost-savings and product enhancements that go along with them. Furthermore, we have also recommended the appropriate equipment (ranging from label printers to applicators) that are commonly used within each of these vertical markets.
Also, be sure to view some of our case studies that feature testimonials of customers' applications of label printing devices from various industries who have taken advantage of in-house digital label printing for their respective businesses.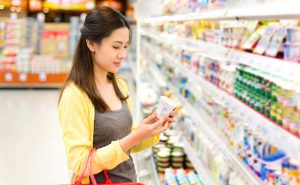 Labels need to do more than just identify your product: they must build brand awareness, be eye-catching, and "speak" to the quality, use, and feel of your brand. No matter what the size or application, Texas Label Printers, LLC has solutions that can help your company speed up label production and minimize cost by bringing label printing in-house. Obsolete preprinted label inventory will be virtually eliminated because you can print as many custom commercial labels as you need, when you need them.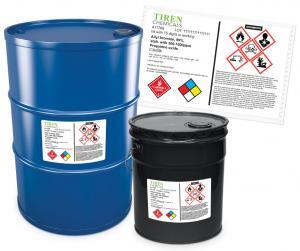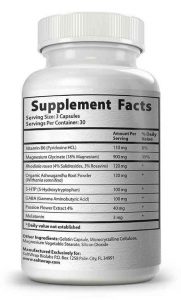 Secondary and Compliance Labels are key to the operation of many businesses. Texas Label Printers, LLC has a complete line of printers for these purposes. Changes in governmental regulations and product ingredients can cause increased cost if you are purchasing your labels or printing them on flexographic, offset or large-format presses. With digital label printers, designs can be changed in minutes and at a minimal cost. We have a significant number of clients who use our label printers to comply with FDA, GHS and BS5609 regulations.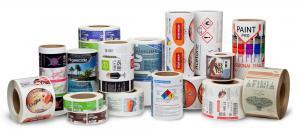 Label Producers are commonly faced with this dilemma: an important customer wants a short-run of labels. A conscientious business owner will either outsource the work or produce the labels on their flexographic, offset, or large-format press. By doing this, they will lose money on the order but keep the customer happy. If this situation is common in your business, consider purchasing a digital label printer for your short-run opportunities. Wasatch SoftRIP software can be used with your digital label printer to create color profiles that match your existing presses and allow you to create digital proofs without plate charges. With digital label printers, label producers can now print short runs for their customers without concern of losing money in order to make their existing customers happy.

Don't see your industry? We are frequently adding new vertical markets to this list to help businesses realize the numerous in-house label printing applications they have at their disposal. We cover all kinds of categories – prime color label printers for retail use, durable label printers for regulatory-compliance and outdoor use, label printers for business use and private labeling, and plenty more. Please
contact us
 if you would like to know how our products can specifically help enhance your business, along with a detailed return on investment analysis.