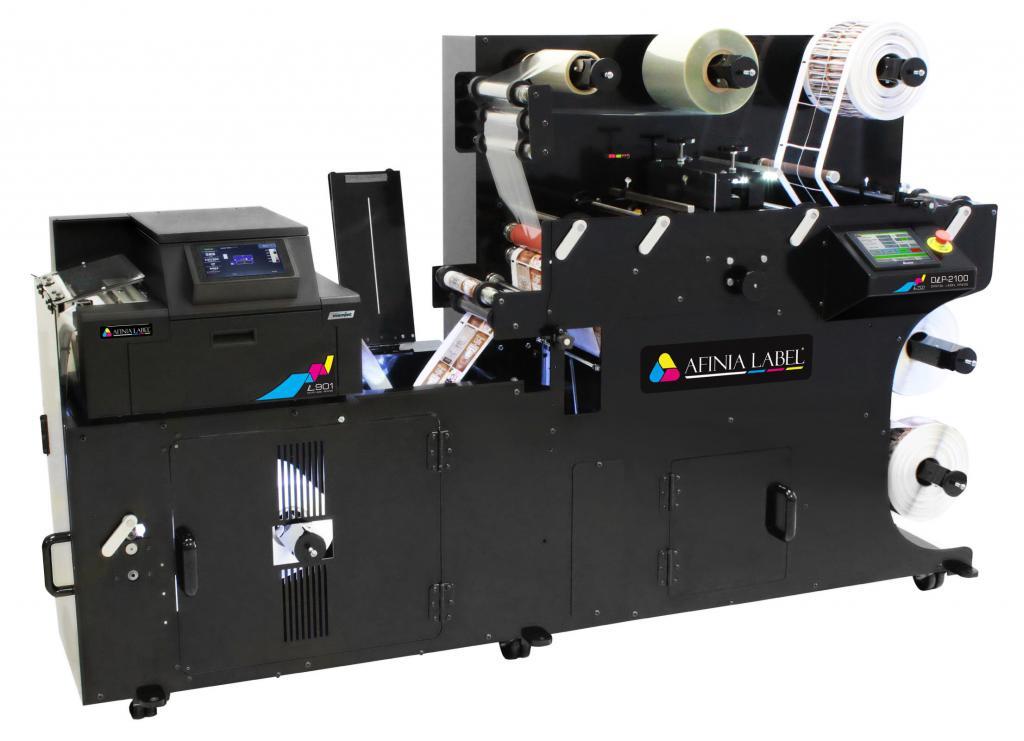 Label producers are commonly faced with this dilemma: a customer wants a short run of labels printed. A conscientious business owner that offers professional printing services will either outsource the work or produce the labels on their flexographic, offset, or large-format press. By doing this, they will lose money in order to keep the customer happy. If this situation is common in your business, consider digital rapid-run printers, presses, and finishers from Texas Label Printers, LLC to bring your short-run label printing in-house.
Stop outsourcing
Lower costs per label
Faster turnaround times
Free up larger format machines
Greater quality control
Short-Run Label Printer Capabilities
In a study commissioned by Memjet™ (see "Return On Investment" section below), it has been shown that the Afinia Label L801 is cost-competitive with expensive flexo and Indigo printers for label runs of up to 10,000 labels.
Rapid Proof Turnaround
Creating label proofs on flexographic, offset, large-format or Indigo printers can be costly. The Afinia Label L801 can be used for printing proofs by creating Wasatch SoftRIP color profiles that match your existing presses. These short-run label printers will allow you to turn around label proofs quickly and at low cost.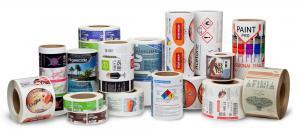 Return On Investment
Depending upon your situation, label producers pay for their Afinia Label equipment in as little as one year by printing proofs and short label runs.
Label producers such as flexographic shops or other print shops are familiar with presses that cost hundreds of thousands of dollars, or in some cases, upwards of a million dollars, and require a skilled operator to run the press. The average salary for an entry-level flexo press operator in the United States is $30,000 according to simplyhired.com. Add those together and one must generate hundreds of dollars in margin every hour to be profitable.
Contrast that with the entry-level, Memjet™-powered L801 Color Label Printer (less than $10,000) that can print over 10,000 (4″×6″) pre-cut labels per hour (at less than $0.04 per label). It's clearly much more efficient to invest in an in-house short-run label printer. Since flexo companies are so used to requiring skilled operators, they may ask, "who will run this machine?" The answer is simple: it can be run by an administrative worker with very little training.
If flexo shops are looking for an in-line, end-to-end digital solution, the Afinia DLP-2100 Digital Label Press might be more fitting. For the DLP-2100, to set up the machine, you will need someone who can load the label stock into the printer and feed it into the finisher, and who can load laminate and feed the liner (if you use "low noise") to the take-up reel. They will also need to load the rotary die, do a test run, attach the matrix to the take-up reel, set the slitters, and load the finished labels on the take-up reel. All in all, it's a fairly simple process to use a rapid-run printer and bring your short-run label jobs in-house. Best of all, you won't need to hire any specialized staff to operate your equipment.
Related Case Studies
| | |
| --- | --- |
| Afinia Label Testimonial from California Label Products: L801 High-Speed Color Label Printer | AfiniaLabel Testimonial from Master Craft Labels: L801 High Speed Label Printer |