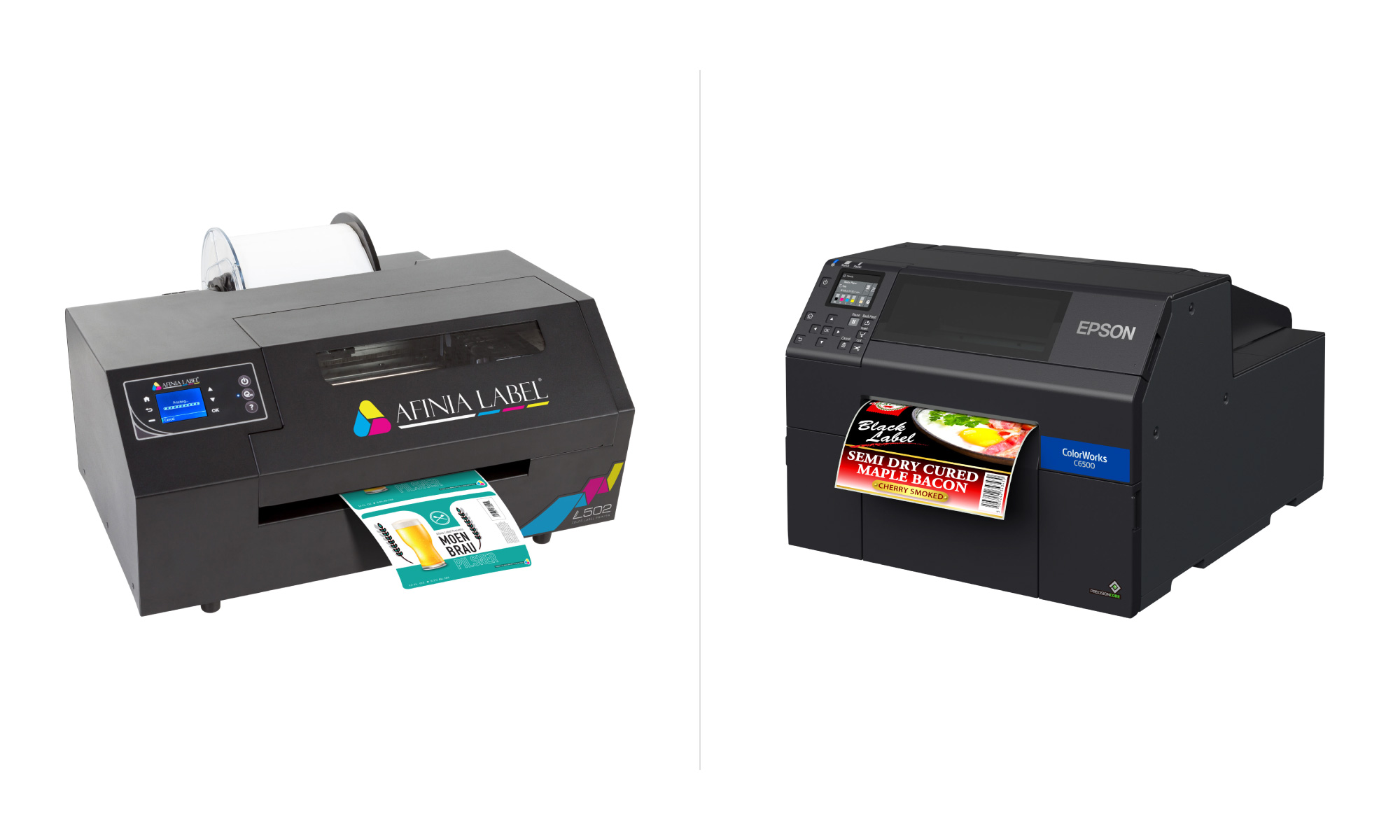 If you are searching for a label printer for your business, it is safe to assume that the business is going to rely on it for overall efficiency and productivity in the workplace. After all, a printer is an essential element of your business, affecting both its functionality and output. This means that you should choose the absolute best printer for your company's needs. However, before you purchase your printer, there are multiple factors you need to consider. For instance, it's helpful to speak to a variety of printer manufacturers so you can get a bigger picture of their products and what they have to offer overall. Manufacturers differ in how they produce their printers, as well as how they meet user needs and technical support. So, don't jump and buy a printer too fast—get an idea of your specific concerns before looking for a new printer. Below, we're sharing our top considerations before buying a label printer.
Does the Manufacturer Have Good Credibility?
Consider visiting printer manufacturing facilities with your team. The best, most reliable manufacturers should have no issue with this. By taking a thorough tour of the manufacturing plant, your team will get an in-depth view of the quality of engineering as well as the ethic that goes into producing their equipment. If the engineers show strong insight and understanding of their products, and you're competent in their assistance, you're in a good spot. Although, let's say that you are not able to make a visit to the actual manufacturing site. There are other ways to approach getting the answers you need about the manufacturer. Do some research by reading up online and look for details like how long the manufacturer's been in business and who else has worked with them. On the same hand, pay attention to their labor. Companies that keep their labor in-house, as opposed to outsourcing, tend to be better with helping their clients as they will have a much stronger understanding of the design of the product.
Does the Sales Staff Offer Proper Support?
When speaking with a sales representative, pay attention to how they work with you and their willingness to work with any of the manufacturing staff, as well as the distributor. You want to ensure the salesperson is knowledgeable and honest about their product as well as the sales process. Through this kind of salesperson, you won't be led astray—you can count on getting straight answers. Other things to consider are the provisions of a site survey and a Factory Acceptance Test, in addition to a warranty. The site survey will be a detailed layout of all the specifications you and your company need the printing machine for. This prevents wasted time on pitches for models you won't need. A Factory Acceptance Test gives you a full understanding of the product and all its parts. The warranty and information provided by the sales representative is a good final indicator that the product is trustworthy.
Is the Product of Reliable Quality?
One of the biggest considerations before buying a label printer that should be on your mind is product quality.As a business that is going to need to rely on this machine for quite some time, you don't want to invest a lot of money into a model from a manufacturer that is not up to standards. Instead, invest in a printer that can stand up to the test of your company's daily needs. For example, if your business produces a high volume of products each day, you'll need a printer that can keep up with printing the labels for them. Additionally, consider how you want your labels to look. If you need to print labels using a lot of color, look at different manufacturers who build effective commercial color label printers. If you buy a printer from a manufacturer that tries to inspect every component of each machine, then you'll likely have a reliable machine. Also, inquire about a demo of the model you are looking to purchase, as it will provide assurance that it is a worthwhile choice.
Will it Print at the Right Speed?
When you're choosing a label printer, you'll want to consider speed. Recognize that just because the machine prints faster does not mean it is a better printer. If a printer is working extremely fast, the print quality can possibly not come out as good. For a machine to produce a clean, clear label, it needs to run at a slower pace. The choice on speed will depend on what you want as the buyer. If you want to be sure that you can print quality labels, you will need to accept a model that runs slower.
What Size Are Your Labels?
You will need to know what the maximum label size a machine allows when you are looking to buy it. Make sure you are always getting this detail from the sales representative. If the manufacturer of a printer you are looking at gives no mention of its maximum allowable label size, then that piece of equipment is probably not a good option. That means also knowing the size of the labels your company will be printing. Are you printing one size or multiple sizes? If you go to the manufacturer with information on what kind of items you will be labeling, they will be able to help narrow down the models to choose from.
What Will the Cost Be?
While your company should stick to budget, be a bit flexible with how much you're willing to spend on a printer. With these kinds of machines, the quality covers not only its level of function, but also how long it will function. The worst decision would be to go with the model that appears to be a lot less money upfront but turns out to be lower quality, has a higher operating cost, and doesn't last as many years. These lower-end printers may break down and require more repairs, so don't be afraid to spend more on a dependable machine — as the saying goes, you get what you pay for.