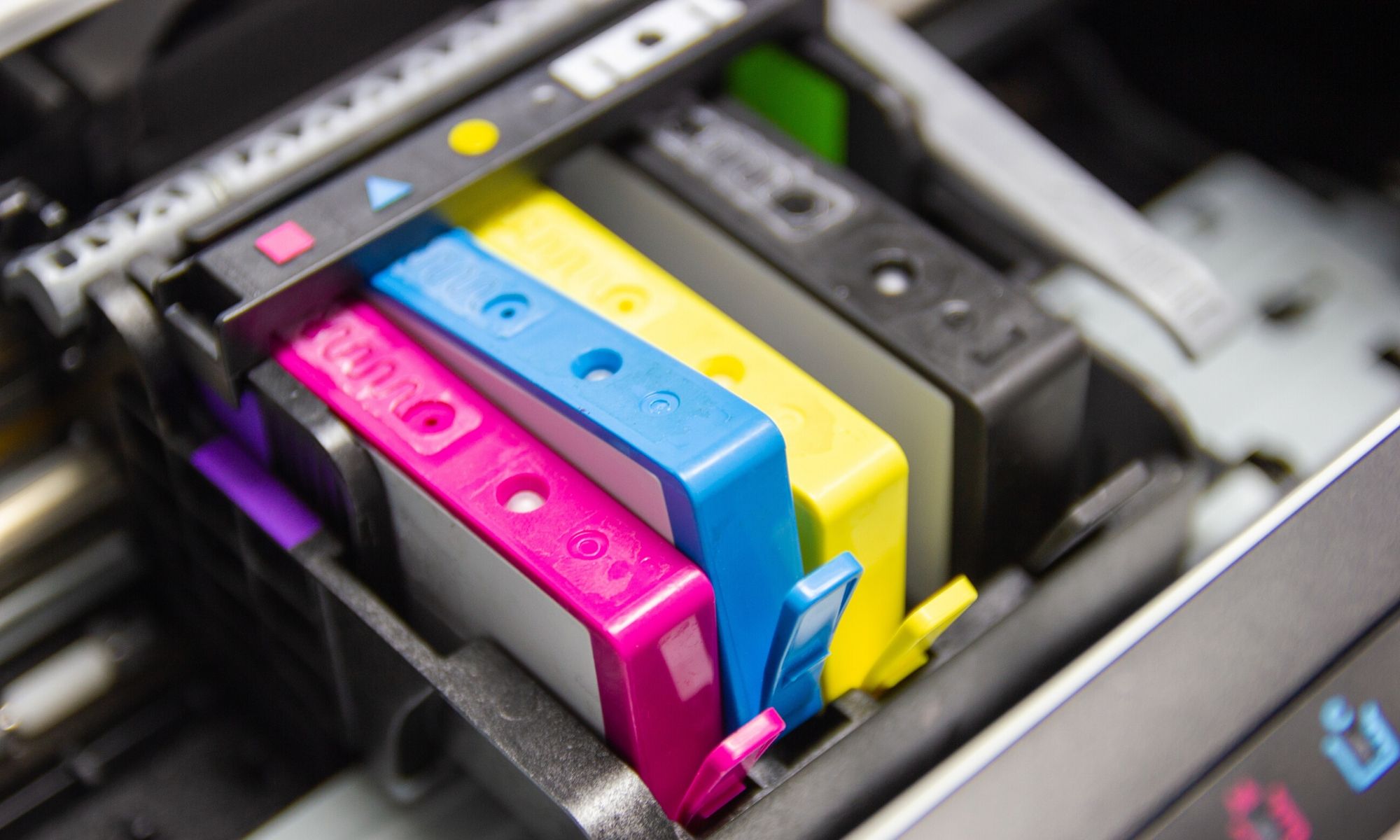 It's easy to imagine that each ink type is fundamentally the same, but there are actually quite a few differences many people don't yet know about. While there are many types of ink used in each individual label printer, two of the main types are pigment inks and dye inks. These essentially do the same job, but there are several key differences. Check out the main differences between pigment inks and dye inks in this helpful guide.
Color Appearance
The appearance of the label printed will be different based on which ink is used to print it. Dye ink appears glossier on gloss label material than pigment ink. Neither glossy nor non-glossy (matte, semi-gloss, etc.) are preferred in any industry specifically; it's all based on personal preference. However, since pigment ink is generally used for applications that require a more durable label, it is recommended that with pigment ink is printed on matte material for better appearance and performance. Another cosmetic difference is the appearance of the color itself in each ink. Dye inks will typically appear darker or more saturated in color, while pigment inks may seem a bit lighter or less vibrant. In the long-term, pigment inks tend to hold their true color longer than dye inks, although both are generally effective. Dye inks have larger color gamuts than pigment inks, so dye inks are more vibrant and pop in appearance. Dye inks are more prone to bleeding if the label has heavy ink coverage though so while the product will stand out from the competition on a shelf, they are best suited for dry environments.
Makeup of Each
Each ink type is made in a unique and different way. Pigment ink consists of color particles that sit in a liquid. When pigment ink prints onto a material, the color sits on top of the material once the liquid carrier settles. Dye ink is made of color that is fully dissolved into its liquid carrier. This means for dye ink to print, it must soak into the media for a moment, since the liquid and the color are one and the same.
Special Skills of Each
Each type of ink has its own set of special skills. While both inks are great choices for different projects and needs, it's helpful to know which can perform best under certain conditions. If your labels will be exposed to ample sunlight over their lifetime, then pigment ink might be the best choice. Pigment ink is known to hold its color longer than dye ink—even in direct sunlight. But, if you need your labels to appear bright and vibrant right out of the printer, then dye ink is your best option. Pigment inks are known to be more durable than dye inks because of their higher resistance to water, chemicals, and UV rays than dye inks are.
Each type of ink holds its own advantages; the key to finding the right ink is to take the selection process project by project. Whether you're using a commercial color label printer or another method of printing, talk to Texas Label Printers to answer any ink questions you may have for your printer and project or compare the difference between dye and pigment inks for yourself by requesting printed samples.