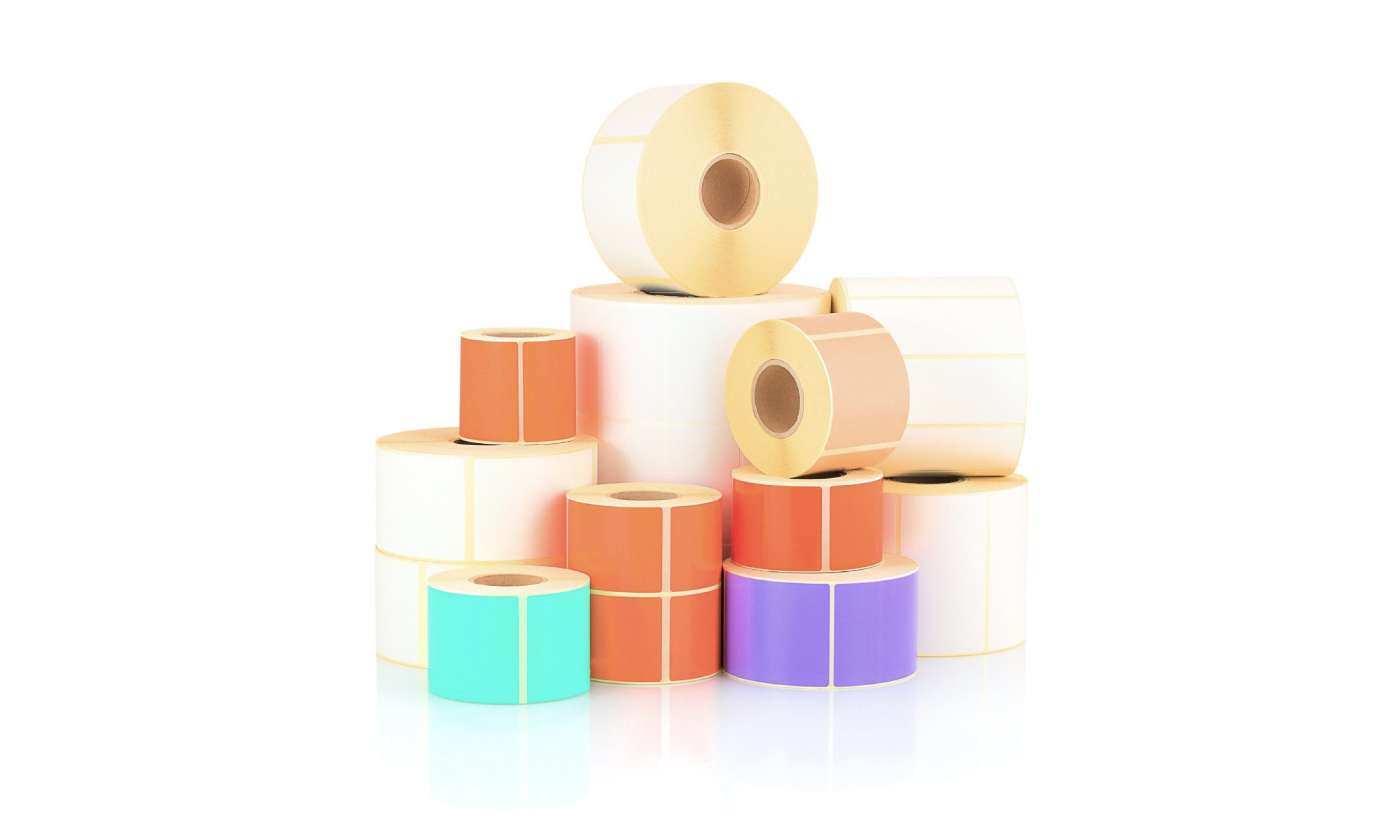 Any manufacturing company knows they will have labels that need to be designed and printed, and this means they will need to choose the material for those labels. One of the first things to consider is what kinds of labels you will need to print. Your company might be printing many different types of labels. Whether these are product labels, shipping labels, or barcode labels, it will be imperative to make sure you choose the correct materials. This will include consideration for not just the paper material the label is made from, but also the adhesives as well. There are also the concerns of conditions that labels will likely be exposed to. If this is a new endeavor for you or your company, all these details might seem new. Labels are generally thought of as a very basic component of a product, but they can actually be what makes or breaks it. Manufacturers rely on shipping labels for getting an item to its proper destination. A label must be made properly in order to function the way it should. If knowing where to begin with picking the best label materials seems intimidating, don't worry. Here we can help you with your selection with these essential tips for choosing the right label material.
Consider What the Label Is For
The material you choose for your label will depend heavily on what the purpose of the label is. Is your company printing product labels? Or are you printing shipping labels? If they're product labels, what is the product? It's important to consider all these questions. There are many options for label materials, so it helps to know the purpose of your labels to narrow down your choices. Paper face stocks are good for shipping, packaging, and indoor applications. They tend to be the most frequently used type of face stock. They are also the cheapest option. These plain paper face stocks with no gloss are used for a lot of household products and kids' school equipment. There are also the options of semi-gloss and high-gloss versions, which are more protective. For products that are on the higher end of quality, vinyl plastic stock will be a better option. The types of labels tend to be clear. The clear plastic usually provides a classy, elegant look. Shipping labels need to be designed with materials that are based more on durability rather than visual appeal.
Weather and Temperature Conditions
This is one of the most important essential tips for choosing the right label material. The conditions that the labels you are printing will have to endure are going to have a huge impact on what material you choose to use. Many average labels are made for items that will be kept in indoor environments. However, there are labels that will have to be manufactured to withstand very extreme conditions. If the labels are being printed for a frozen food product, then the label will need to be made from a freezer-grade material. There are freezer-grade versions of both paper and vinyl face stocks. Vinyl in freezer-grade is more durable than the paper version, so it would be in the company's benefit to invest a little more money to have a better product label. There are also options like outdoor vinyl, which has a glossier finish which provides more durability, as well as indoor vinyl plastic that is designed for waterproof applications. These materials need to be considered, especially for labels that could be made for outdoor products and equipment and labels that could go from a normal room temperature of 70°F to a freezer of -2°F. The adhesive of labels is another material that you will need to consider when it comes to the environment. A label will be absolutely useless with the wrong kind of adhesive for its conditions. It would be wisest to use an all-temp option, which is designed for an environment with extreme temperatures.
Chemical Resistance and Abrasion
Chemicals that are near your labels can cause abrasion, which makes it hard to read the label. They can affect adhesive, making the labels fall off. Be sure to consider what types of chemicals may touch your labels. This will be a detail to especially consider if the product the label is for is a cleaning chemical. If your labels will be around harsh chemicals like bleach, acetone, xylene, and alcohol, you should find ones with more resin in them. The strongest labels have higher resin concentrations. Weak chemicals like water, hydrogen peroxide, and window cleaners can also affect labels. Label materials like clear vinyl plastic would be a common choice, as they are often used for products that are exposed to water and humidity. Use thermal transfer material if your labels will be affected by weaker chemicals. Thermal transfers have a ribbon in them made from resin, wax-resin, or wax. Resin and wax resin are best for chemical resistance as well as for extreme environmental conditions. Wax should be avoided unless the products will be stored for short periods of time.
Considering the Lifespan
For a final tip, consider the needed lifespan for your label. This will be a major deciding factor on the label material, finish, and adhesive you choose. The more durable of a material you choose, the longer it will last. The environment that the labels will be in also plays a huge role in the level of durability needed. If it is going to be facing exposure to extreme temperatures and potentially moisture, it would be best to consider specialty thermal transfer labels. This processing method can make labels last well over six months. When choosing the adhesive, permanent is a good option, although aggressive-grade adhesive may provide a more assured extended time period for the label to stay where it needs to. If you are looking to use paper or vinyl labels, the glossier finish will provide more durability, which means a longer lifetime. This is why ensuring that you have the proper equipment is important as well. For instance, printing a durable finished label will require a proper digital label finisher. Going with something that is well above the average is always the safest bet.