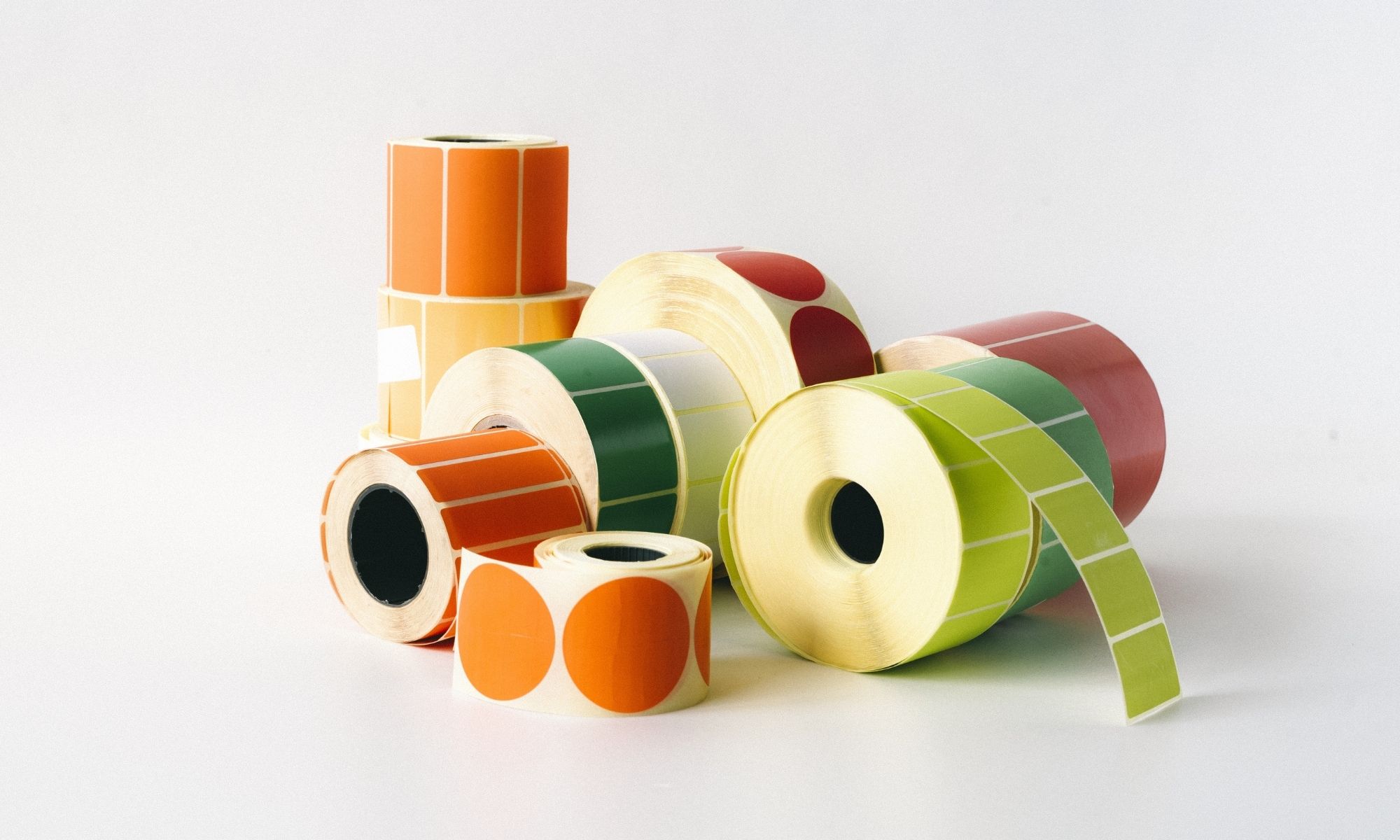 The type of material you choose for your product labels has a major impact on marketability. Click here to learn about some of these different materials.
With so many considerations to contemplate when designing new labels, it's not uncommon to overlook choosing a type of material for your brand.
Although choosing a material for your product labels may not seem important, different textures and features can significantly affect your finished packaging. This blog will discuss the different types of product label materials and their unique characteristics.
Paper
Paper is the most common material used for product labels. Food, beverage, and pharmaceutical businesses predominantly use paper products for their brands because it's easy to customize. For example, companies can choose between specialty finishes for their packagings, such as gloss or matte. Our selection also includes semi-gloss, biodegradable, brown kraft, linen, and laid finishes/colors.
Not only is paper easily customizable, but it's also highly compatible for printing. Creating these labels is convenient and straightforward for most brands, thanks to a wide range of capable printers to choose from.
Polypropylene (BOPP)
Polypropylene labels have all the positive aspects of paper-based products but are derived from plastic. These synthetic items are well suited for curved products, such as bottles and cans.
Furthermore, the material is quite receptive to printer ink, ensuring bright and vibrant imagery. Plus, polypropylene is water and abrasion-resistant, giving your inventory a better sense of quality. Finishes and colors for these labels are similar to paper, as well as silver, satin, holographic, BLOCKOUT, and transparent.
Polyester (PET)
There are pros and cons to polyester labels. They're quite heat resistant, meaning they won't melt in the fuser of a toner-based printer like polypropylene and paper. However, they're primarily meant for these toner-based devices, meaning there's less variety in color and finish. The other products in this guide are highly receptive to inkjet-based equipment, which is more common. Still, there's no denying the quality appearance and value of a polyester label, and it is worth consideration for branding.
Stickers/Adhesives
This material is a popular option for food, beverage, and pharmaceutical items. All of the label materials that we sell are "Pressure Sensitive" meaning that they all have a strong bonding agent on the back that keeps the material (or "facestock") latched onto products. We offer these types of adhesives:
Permanent
The most regularly used adhesives for product branding are permanent ones, which stay bonded to an object indefinitely. The advantage of using this material is the extra longevity for your labels. They also give your product a professional, quality appearance.
Removable
Removable adhesives, like their name suggests, are quite flexible. You can easily place and remove these labels without damaging the product or sticker itself. You've probably seen these labels on fruit or items with a cap. They don't leave behind a sticky mess, which is preferred for particular food/drink items.
Extreme Tack
Frozen foods require special packaging to withstand extreme temperatures and moisture adequately. This includes packaging labels, and that's where extreme tack comes in handy. This material is stronger than permanent adhesives and slightly more resistant to damages.
We at Texas Label Printers offer many of the different types of product label materials for all your branding needs. Additionally, our blank label rolls are highly compatible with many printers which makes it easy to create unique labels for your entire inventory!