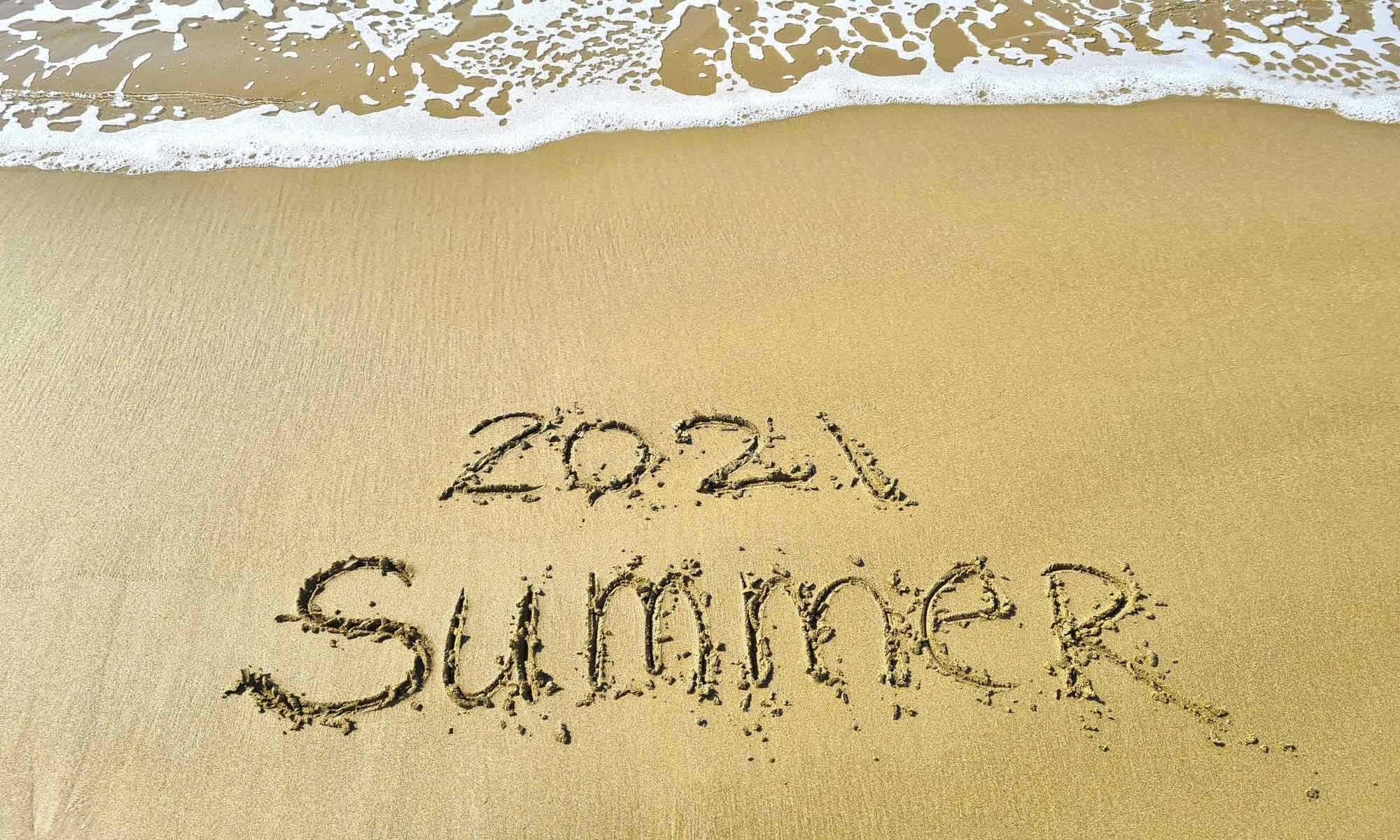 Whether you're creating a seasonal product label or debuting a new product entirely, summer is the perfect time to revitalize your company's brand. Although customers enjoy merchandise with consistent marketing and recognizable labels, these labels can sometimes become monotonous and boring. Explore five creative product labels for summer 2021 by reviewing our guide below.
Round Labels
Since minimalism has become increasingly popular in label designs, companies have found that creating distinguishable product packaging has become more complicated. If your business is developing a new summer label design, consider changing the label's shape.
Although it's a factor many companies overlook, a label's shape can significantly contribute to a product's presentation. Round labels are trendier at the moment; however, experiment with various shapes to find a unique form that works best for your labels.
Summer Color Labels
Now that the sun is out, customers often prefer bright and bold colors. If your products have previously featured cooler color palettes, consider redesigning packaging with a warmer aesthetic.
Summer Label Color Trends
Sage green
Blush pink
Lavender
Ultramarine blue
Sustainable Summer Labels
Summer labels are ideal for businesses that want to experiment with different, more sustainable materials. Eco-friendly marketing has become increasingly popular, and many customers expect it, which means companies should adapt their packaging to these standards sooner rather than later.
Here are a few ways to make your summer labels more sustainable:
Use soy-based inks.
Utilize biodegradable paper materials.
Choose recyclable packaging.
Summer Collectable Labels
When businesses create seasonal labels, they increase customer anticipation. If your company is brainstorming a new way to excite customers and change traditional packaging, consider making collectible labels.
Collectible labels are a series of labels created specifically for limited-time-only products. When businesses develop products with a series of collectible labels, customers gravitate toward the exclusivity of these packages. Companies that create collectible labels are more likely to develop consistent customer support with these packages.
White Toner Labels
Toner-based printers offer a variety of advantages for companies. However, one of the best benefits of investing in a toner-based printer is using white toner in label designs.
White toner can add definition to typography and dimension to illustrations, allowing you to create unique label packaging. Not all toner-based printers include white toner cartridges, though. Check if the printer you're considering has CMYK+W capabilities before you invest.
Summer seasonal labels can revitalize your business's branding. Consider whether any of these creative product labels for summer 2021 can benefit your brand's packaging design.
Here at Texas Label Printers, we offer some of the best commercial label printers available to make your company's creative product label designs achievable. For more information on our printers and printing supplies, check out our website.