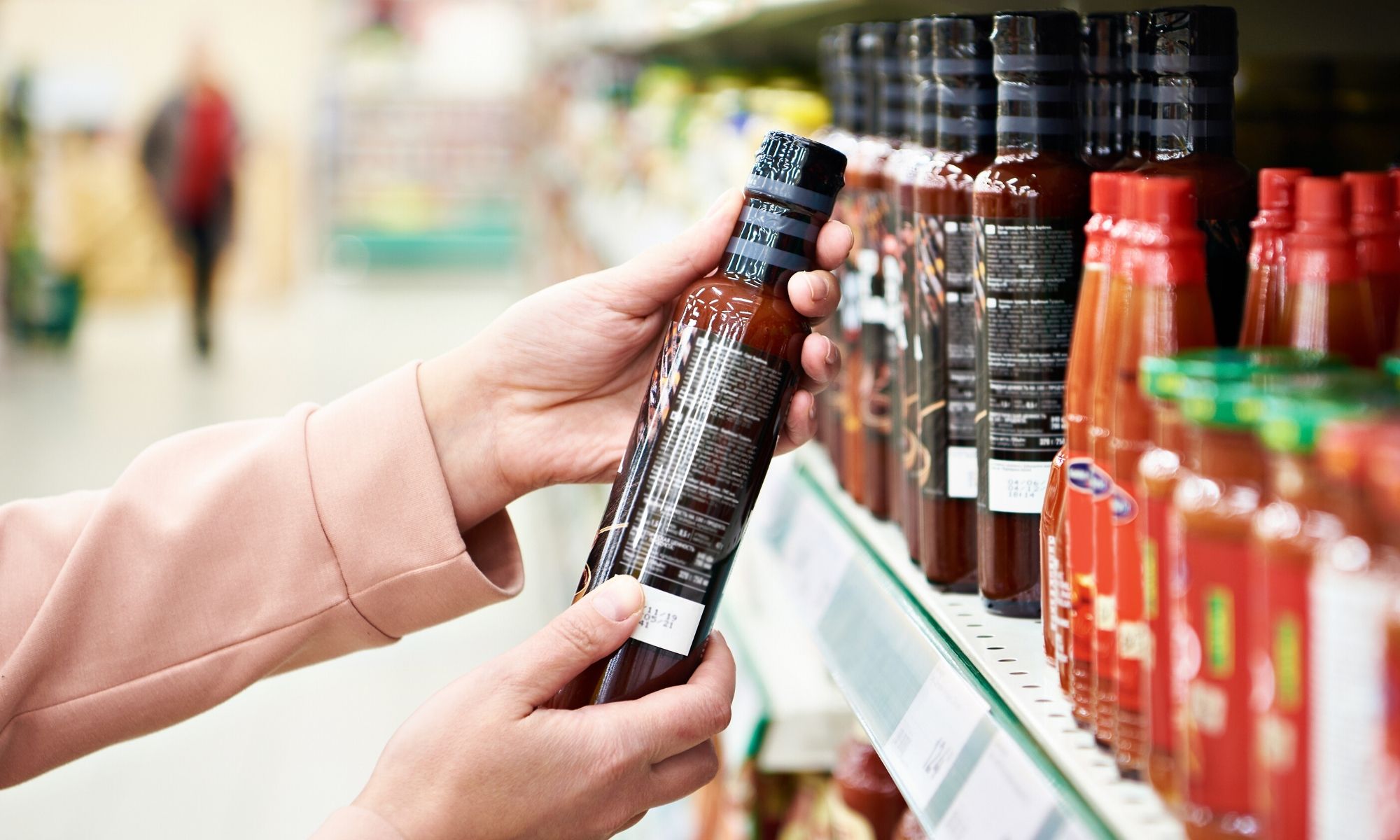 Before a product hits the shelves, there are many marketing and design elements that need to be carefully considered. One such element is the design of the product label. Though the design of a product label may not seem to influence consumer purchasing patterns outright, it can indeed have a significant impact on the overall success of a product. As such, it's crucial that companies carefully consider the design of their product labels when building a marketing strategy. Even seemingly small alterations in the design of a product label can have a large impact on the effectiveness of a marketing campaign. This guide explores how labels can impact your marketing efforts and the influence that a good product label can have on consumer purchasing behaviors.
Attracts Attention
The main purpose of any marketing strategy is to catch the eye of consumers and set yourself apart from the competition. Product labels and packaging often serve as a customer's first introduction to the product itself and should make a strong statement upon first impression. Customers are more likely to gravitate toward items that are appealing to the eye, rather than those that utilize generic labels and product packaging. In fact, some consumers may even purchase a product based on the design of their label and packaging alone. This is particularly common in the beauty and food industries. Creating eye catching labels ensures a good first impression and increases the likelihood that a consumer will pick up your product and eventually purchase it.
Fosters Emotional Connections
There are many different design elements that can be used to create an appealing product label, the most important of which is color. The color of a label may seem insignificant at first glance, but it can actually have a significant influence on the purchasing patterns and behaviors of consumers. According to the theory of color psychology, different colors encourage different emotional connections when viewed together. Warm, bright colors such as red or yellow, for instance, encourage feelings of passion, power, and excitement. Cooler tones, on the other hand, tend to foster more calming emotions. When utilized in marketing and advertising, cool colors can also foster feelings of authority and trust. Almost all purchasing decisions are influenced by emotion in one way or another. Choosing label colors that hold a strong emotional tie to the mission and values of your company helps create a more cohesive brand image throughout all aspects of your marketing strategy. Though the influence of color psychology may be subtle, it has an undeniable impact on purchasing patterns. To ensure that your labels are always printed in the most glorious color possible, be sure to use a high-quality printer, such as the Epson color label printer.
Builds Trust
Consumer loyalty is often built on trust. Customers want to know that the products they purchase will function exactly as intended, and they trust the manufacturing company to provide them with a high-quality, reliable product. However, consumers often won't know that a product is reliable until after they purchase it and try for themselves. As a result, it can be quite difficult at times to secure the trust of new customers or to assure returning customers of the reliability of a new product. It is here that product labels and packaging comes into play. Consumers are far more willing and likely to place their faith in a product that boasts high-quality, well-designed labels and packaging. High-quality labels indicates that a company has put extreme care into all facets of the product. If the labels and packaging are high quality, the customer can reasonably infer that the product itself will be high quality as well. This subtle element can have a large impact on a consumer's likelihood to purchase the product. It can also increase the likelihood that a consumer will buy other products the company offers and become a loyal, lifelong customer.
Differentiates from Competition
Setting your company apart from the competition is not always easy and becomes increasingly difficult when all products of a similar type are placed alongside one another on store shelves. Innovative product labels are one of the best ways to differentiate your products from competitors. Brands that produce similar products often tend to follow the same format for the design of their labels and product packaging. Utilizing a different format, whether that be in the font, color, or overall design of your label, is a great way to set yourself apart from the crowd and draw the eye of consumers. Setting yourself apart from the competition in this way also makes it easier for consumers to quickly identify your products, leading to stronger overall brand awareness.
Improves Brand Awareness
In exploring how labels can impact your marketing efforts it's crucial to analyze the connection between product packaging and brand awareness. Brand awareness refers to the ability of consumers to easily recognize and recall when presented with various conditions. Companies with effective marketing strategies can possess a strong brand awareness even among consumers who have never purchased their products. In order to achieve successful brand awareness a company should design their products to be unique and instantly recognizable. Product labels and packaging play a large role in this. Packaging that clearly displays the name of the company and is designed using the company's colors is more easily recognizable when placed on a shelf among competitors. When presented with multiple options, the consumer will be able to easily gravitate toward your products, thanks to the clear and straightforward label.
Creates a Cohesive Brand Image
Continuity is very important when crafting a marketing strategy. All elements of the strategy, no matter how small they may seem, must work together to achieve the overarching goal. Product labels and packaging are an instrumental component in achieving this goal. Labels and packaging are often the most consumer-facing part of a marketing strategy. Therefore it's crucial that they accurately represent the intended tone and goals for the marketing campaign. Additionally, the colors, font, and overall style of the label should also match the design elements used in other aspects of the marketing strategy, including commercials and print ads. The more cohesive the elements in a company's marketing strategy, the more effective the strategy will be as a whole. A cohesive strategy will also help create a more reliable and trustworthy brand image for the company.