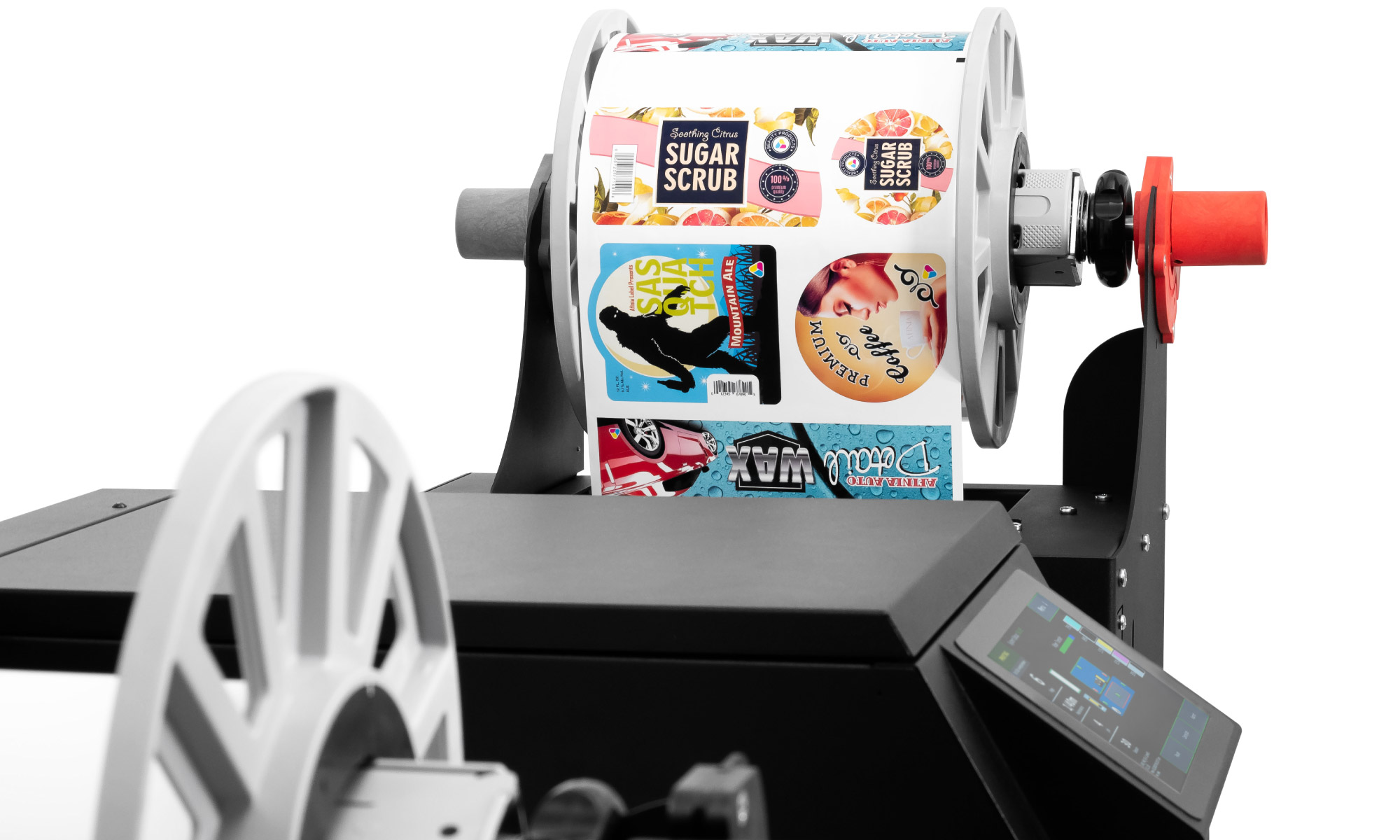 For any business that must print large volumes of labels, it's imperative to institute the use of a label rewinder. Even though this is one piece of equipment, there are many benefits a business can find in using a label rewinder. As a small business reliant on label printing, you will be faced with turning out many labels in optimum time, which will impact areas such as labor and costs, among others. We offer this list to explore the different ways label rewinders can save your business.
Save Time in the Workplace
Businesses that need to print hundreds of labels for packages and other needs could spend a lot of time manually rolling labels. This might cause you to consume even more time, especially if you print only one label at a time. You could better use this time to focus on productivity. A label rewinder will save your business from all of this. Set the label rewinder outside of the printers and tape a label to the machine's core; it will automatically rewind up the labels as they come out. The task will be done in a few minutes, as opposed to manually rewinding, which could take up to 30 minutes.
Save Money on Labor Costs
Using label rewinder to collect hundreds of labels will help the company save money. Without a label rewinder, you will likely need extra labor to handle the constant collection of all the labels for packaging and other workplace activities. It is true that rewinders can be a bit expensive, but this is a one-time expense. There are many resources to help you find a good label printer rewinder online. This is far less costly than paying for unnecessary labor and, there are many options available online.
Help with Organization
One issue you don't want to face in business is disorganization. If the labels are manually rewound, it can be very easy for them to become disorganized. There is the risk of someone not being able to get to the printer in time, which can lead to a mess of labels. This can cause a further lack of organization by disrupting other processes in order to manage the label rewinding. Further issues such as labeling errors on products or packages can be avoided this way as well.
Expand as a Business
Among the different ways label rewinders can save your business, expansion is a major one to consider. When you are looking to expand as a larger, more successful business, you will need even more labels printed for your products. This also means you will experience a greater shipping volume. Label printer rewinders will be the key to keeping things efficient. The new expansion will be able to move forward smoothly, remaining unaffected by all these prior concerns.