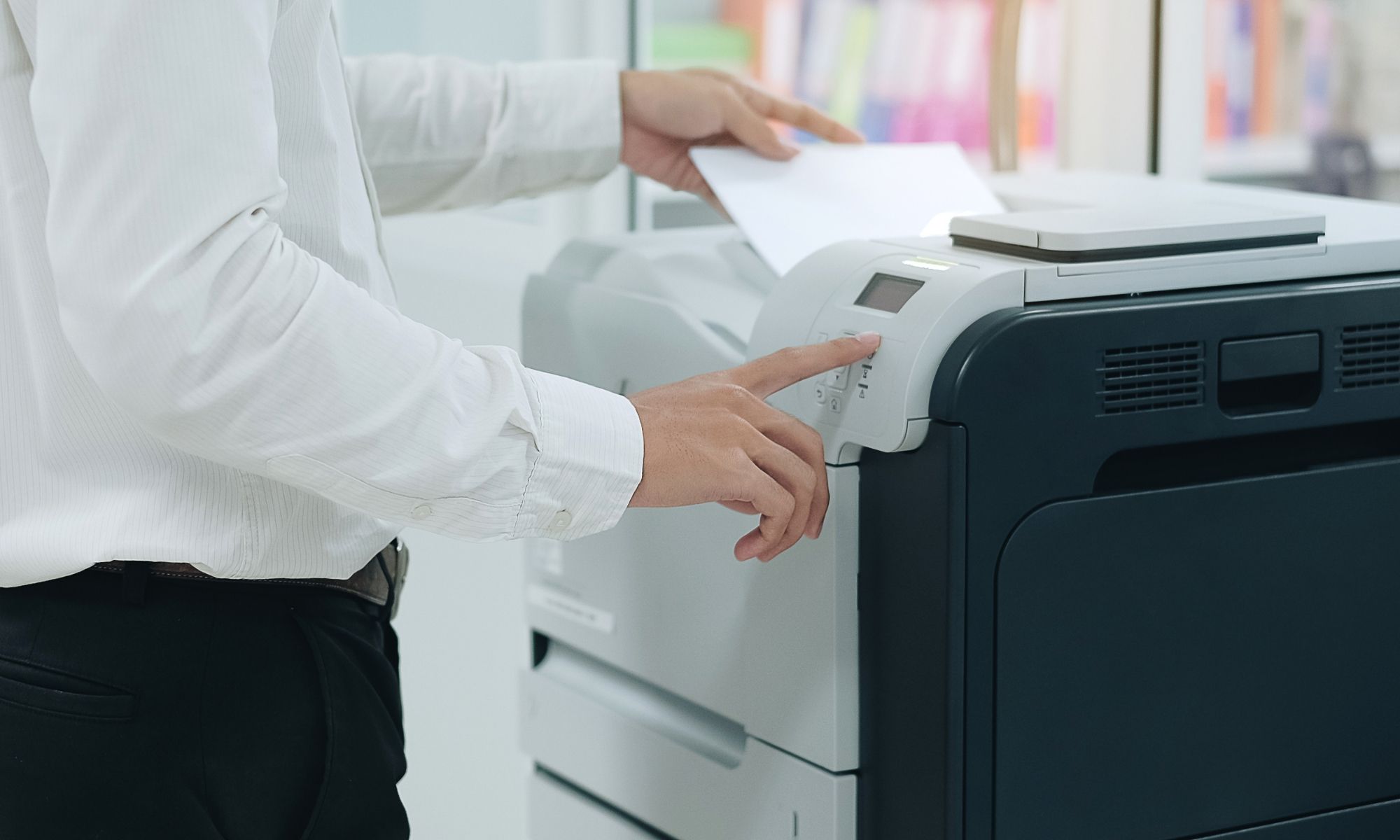 Office employees rely on company printers to help them complete their daily tasks and stay on track. Businesses also rely on their printers to translate the design of their company logos and brands onto products.
Office productivity is significantly affected when printing equipment fails and can't complete these tasks. If your office machinery experiences chronic issues with lags or has complete mechanical breakdowns, it can impact the morale of your entire business.
These printer problems can also cut deeply into the expenses of your business and drain funds over time. Most companies do not realize they may be damaging their own printers by misusing these machines. Avoid these printing disasters by reviewing our most urgent office printer dos and don'ts below.
Don't: Use Standard Printers to Print Product Labels
One of the biggest mistakes a business can make when utilizing office printers is using standard laser printers to print labels. When companies make this mistake, not only will labels print poorly, but the adhesive sheets inside laser printers can significantly damage the inside of these machines as well.
Trying to print labels with laser printers will significantly damage and possibly cause your printing equipment to need major repairs and inspections. Although it may be tempting to use laser printers to avoid other printing costs, your company will ultimately pay large expenses towards machine repair when you make this mistake.
If your business tries to print sheet labels from its printer, these labels can be costly and cut in the bottom line of your business' budget. Although it may seem more cost-effective than buying a specialty label printer, these printers will be able to print better labels at a lower cost per label. In order to avoid all these unnecessarily high costs and damages, we recommend printing business labels with the appropriate equipment for the best results.
Do: Invest in Industrial Label Printers to Print Product Labels
Since printing labels on a standard laser printing is highly damaging to your equipment, it is better to invest in high-quality industrial label printers. There are a wide variety of different types of industrial label printers to explore for your business.
All specialty printers have various features and designs that specifically optimize different elements of label printing. If you're not sure what type of label is right for your business, first assess your printing needs before searching for new equipment.
Do you need a printer that can handle large volume tasks? Do your labels require full CMYK scope color printing? What types of finishes does your business include on its labels? Each of these questions is imperative to consider when looking for an industrial label printer for your business.
Once your company can better identify its printing needs, you can narrow the search for the best equipment.
For example, industrial printers, such as the Epson label printer, are designed for high-volume label tasks. If your business has never used a label printer before, this Epson printer is user-friendly and highly adaptable to most office settings. Regardless of the type of design of your labels, these machines print in stunning high resolution and will perfectly translate fine lines and details onto labels.
Not only will investing in a label printer prevent costly damage caused by printing labels on standard printers, but these machines will also guarantee high-quality labels at a lower cost per label. This equipment is an essential printing tool for any business that prints its labels.
Do: Use Printer Accessories
When your business needs to print quality labels, printer accessories can help make the application and organization of label printing more manageable and more efficient. Printing accessories can especially be helpful for printing labels for products that require specialized application methods.
For example, if your business needs to print labels for wine or beer bottles, bottle label applicators can help you calculate where to place labels. With the push of a button, you can easily apply labels to any cylindrical product without adding stress to your printing machinery and equipment.
Printer accessories will also significantly improve the organization of the printing process in your office. When you use industrial printers to produce labels for products, sorting and cutting these printed sheets can quickly become tedious.
When you have large volume orders, sorting between the different types of labels for different products can also become confusing for employees. Printer accessories will help your business avoid all of these added stresses to your work environment.
Label roll unwinders and rewinders will contribute to your label printing process to make the applying, sorting, and organizing of printing labels simple and straightforward.
Don't: Operate Label Printers and Standard Printers the Same Way
Although there are similarities between standard laser printers and industrial label printers, these two machines have completely different operating systems. Before using these machines, businesses must read over each printer's manuals and train designated employees to handle these machines.
While most employees are familiar with using standard printing technology, this knowledge does not always transfer to label printers. Incorrectly using office printers by printing sheets of labels could create internal damage that affects the longevity and durability of a printer's lifespan.
Businesses can avoid this damage by creating concise notes above different printing equipment to alert employees of major machine differences. With these simple precautions put in place, employees can be better prepared to use new equipment, and your printers will be more likely to last longer.
Employees rely on office printers to help them complete their tasks every day. Review these essential office printer dos and don'ts to ensure that your company supplies your workers with the best equipment and support possible.
When employees can use machinery easily, these user-friendly machines will positively impact your company workflow. Taking time to invest in the quality and maintenance of your printing equipment will also prevent expensive repairs. With well-maintained equipment, you will prepare your office to meet all your printing needs at an efficient pace.
As you transform your office workplace equipment, browse our selection of high-quality and durable industrial label printers. Here at Texas Label Printers, we have partnered with some of the best industrial printing brands to offer you the best printing equipment.
Our website features the latest and most advanced versions of printing equipment, accessories, and supplies. To learn more about our selection, browse our website.