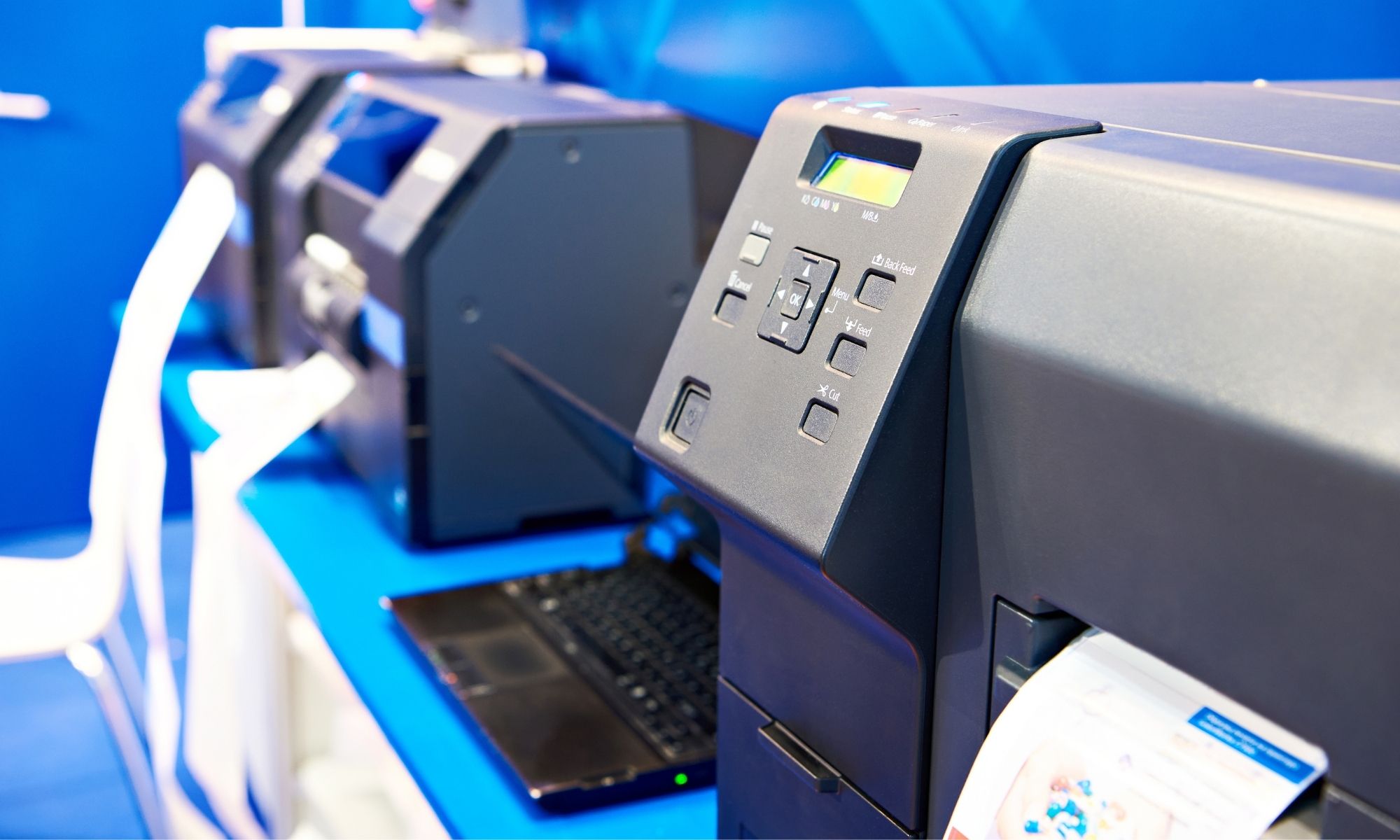 Industrial label printers have some of the most advanced technology to print high-quality and professional labels. Depending on brands and editions, the specialized features and accessories of label printers may differ in function. To learn more about the different types of label printers and their features, continue reading our blog to find the best equipment for your products.
Inkjet-Based Label Printers
For intense color and brightly designed product labels, inkjet-based label printers will print high-end and professional labels. Many of our inkjet-based printers use the most advanced and effective ink formulas to deliver the highest resolution printing possible. These new ink formulas also print labels with higher resistances to water and UV lighting, ensuring more durable product labels.
Most inkjet-based labels are also economically friendly to businesses by printing high volumes of labels with less wasted cartridge ink. The cost per label of these printers is low and will improve businesses' printing efficiency and productivity.
Inkjet-based printers are also highly compatible with a wide range of printing accessories. For example, inkjet-based printers work well with label roll rewinders. The versatility and extensive selection of label printers and continuous roll label printers make them highly dependable and praised by business owners.
Features
Improved water and UV resistance
Advanced ink formulas
High compatibility with printer accessories
Affordable ink costs
High-resolution printer
Wide range of brands to select from
Toner-Based Label Printers
Toner-based printers feature some of the highest quality image transfers in advanced printing. Toner-based label printers use dry toner rather than ink to produce custom labels. These printers use LED print technology to melt dry toners and fuse images directly into label materials.
Since toner-based printers use dry toner, they are capable of printing both white and CMYK colors. Additional advantages of using this advanced equipment are higher printing speeds and lower fusing temperatures. The fused toner inside label materials also makes these labels highly water-resistant. Although there is a lower selection of toner-based label printers, this equipment is one of the most cutting-edge printing technologies.
Features
Full CMYK printing
Waterproof labels
LED printing
Compatible with a variety of label materials
With so many different types of label printers and features, businesses can browse through selections until they find equipment that best fits the needs of their product labels. Here at Texas Label Printers, we offer various label printers to give businesses access to the best and most advanced printing machinery available. To learn more about a specific type of label printer or search for printer accessories, browse our website for more information.