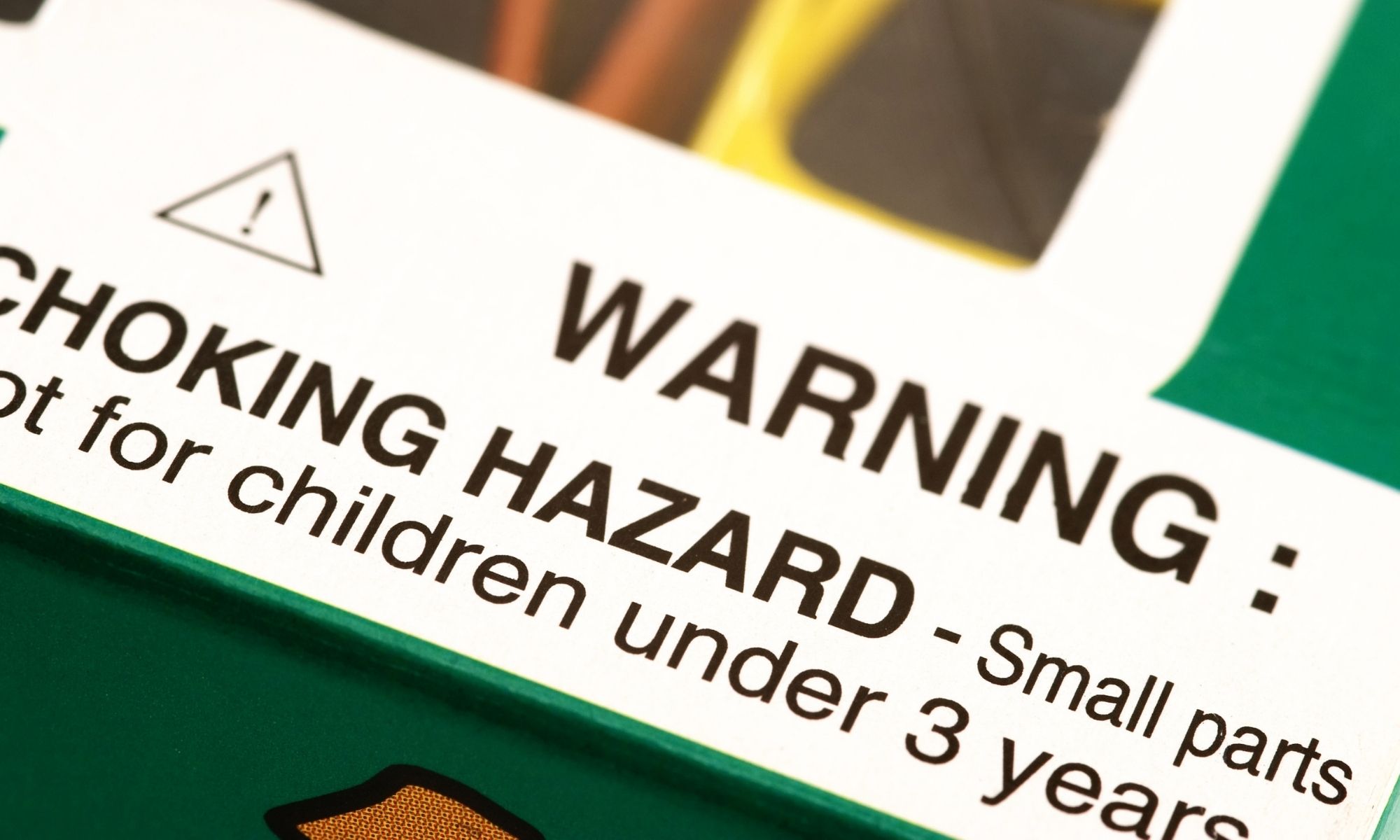 There are two main types of toy age-labels created for children's products: small parts and developmental. Though these labels differ in purpose, they are both crucial to helping consumers decipher which products are safe and appropriate for children to use. To learn more about the importance of proper toy age-labeling, follow our guide.
Small Parts Labeling
Most toy-related deaths in children stem from choking on small parts in games and toys. Children under the age of three are primarily prone to choking due to common mouthing behavior, which compels them to put foreign objects into their mouths and explore their environments. Young children's tracheas are also considerably smaller and unable to swallow shapes of challenge sizes.
Due to these hazards, businesses are required to provide clear and noticeable labels on packaging for children's products that contain small parts, such as small balloons, balls, and marbles. Companies must also have their children's toys tested by a third-party laboratory to determine whether small pieces in a product are present. After these assessments, children's toys will have three possible labeling procedures to follow.
Toys for Children Six and Older
No small parts labeling is required.
Toys for Children Between Three and Six
Requires a "WARNING: CHOKING HAZARD" label
Toys for Children Under Three
If containing small parts, these toys cannot be sold or distributed.
Developmental Labeling
Another importance of proper toy age-labeling is to communicate a product's developmental age to consumers. While toy age-labeling for small parts is an immediate requirement for all children's products, developmental labeling is voluntary. Manufacturers create this label to help parents decipher whether a product is appropriate for children of certain ages.
These labels are often printed in bright, attention-grabbing colors to alert consumers of their toy's target age group. Using laminated products such as a digital label finisher will help create these labels and ensure brand integrity.
While these labels are not a requirement by law, businesses are responsible for having a third-party laboratory study their products for an official development age assessment. Once the toys are assessed, companies can print a developmental age-label and begin product distribution.
Categories Used To Determine Developmental Age-Labels
Early exploratory/practice play
Role play
Construction play
Activity play
Sport play
Media play
Education play
Proper toy age-labeling ensures a safe and enjoyable interaction between children and products. Texas Label Printers provides a wide variety of label creation printers and digital label finishers to help your business meet these standards and reinforce company reliability to customers of all ages.