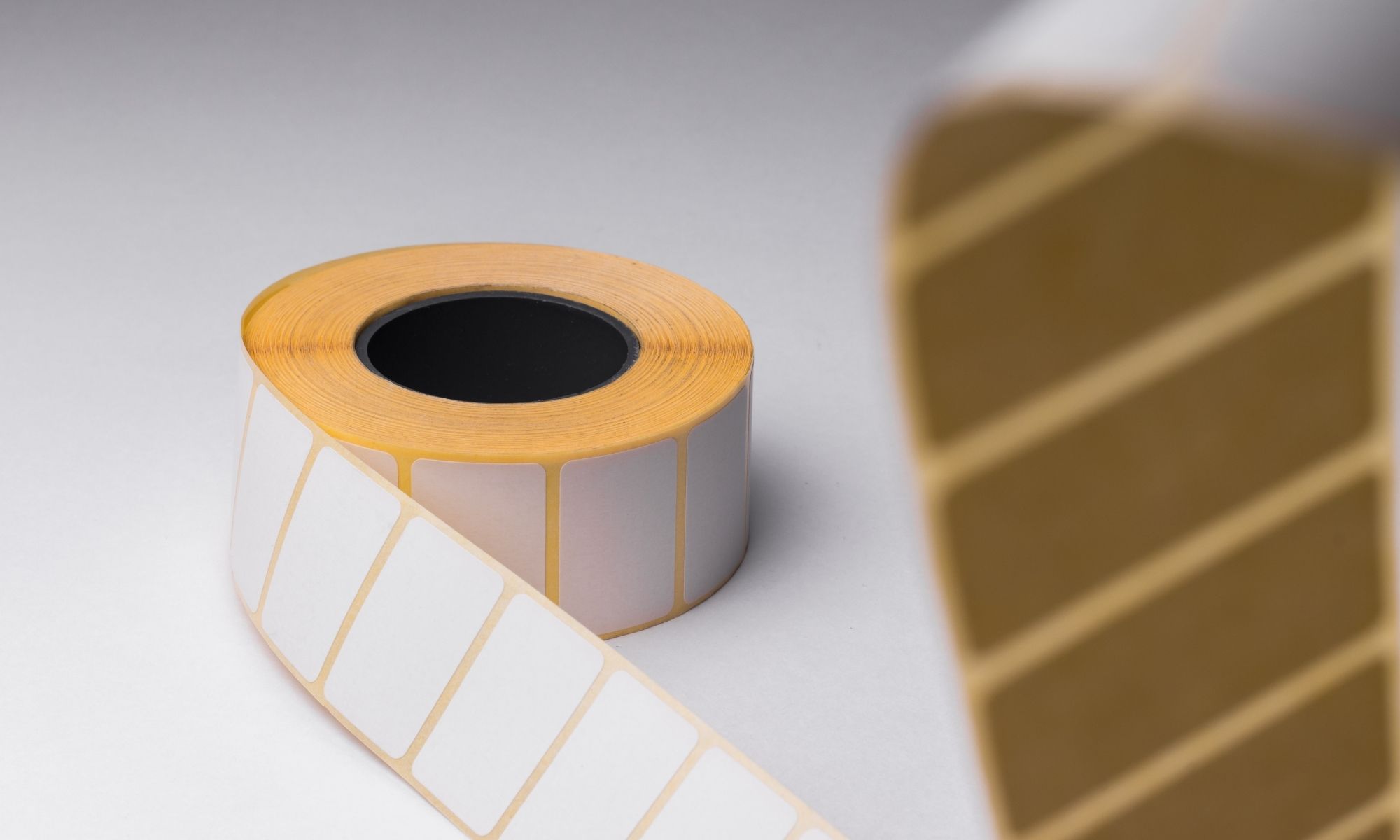 With a wide variety of specialty labels available for printing, finding the correct label for your product can be overwhelming. To learn more about deciding on the best printing method for your business, read our guide to better understand the different types of specialty labels.
Dry Peel Labels
Dry peel labels, otherwise known as coupon labels, are commonly used to mark discounts, coupons, or store promotions on specialty products. Dry peel labels contain a lightweight adhesive, which allows customers to peel them away with ease. Since the texture of dry peel adhesive is not tacky, these labels often cover secondary labels beneath them.
You may recognize dry peel labels paired with instructions such as, "Peel here" or "Peel for a chance to win $5 off." These labels are most effective when used during seasonal promotions and sales to help sell discounted products. Businesses seeking specialty labels to help move inventory are the most compatible with dry peel labels.
Best Used for
Coupons and discounts
Seasonal promotions
Advertising campaigns
Reseal Labels
Like the user-friendly adhesive used in dry peel labels, reseal labels also allow consumers to peel back labels to access additional product information. However, reseal labels also enable consumers to reseal their labels once they finish using a product. The high-quality adhesive glue used in reseal labels is safe and guarantees to protect the contents of business products while keeping labels crisp and clear. Products with extensive instructions or ingredients will also use reseal labels to ensure consumers have reliable product information. The user-friendly quality of these labels pairs well with products requiring consistent use over time.
Best Used for
Food packaging
Pharmaceutical containers
Chemical packaging
Health, wellness, and beauty product packaging
Fold Out Labels
Fold out labels are often used to provide additional information to consumers. For example, fold out labels regularly provide multilingual translations and knowledge to provide a higher level of accessibility to consumers. Government-required regulations and legal information for products are also often printed on specialty fold out labels. Since these labels can present and condense a large amount of label space, they are an economically smart option for products seeking advertising or marketing space.
Best Used for
Promoting marketing campaigns
Advertising store promotions
Highlighting discounts
Multilingual instructions
Flexographic Labels
Flexographic printing uses polymer plates to transfer brand images and information directly onto product labels. Flexographic labels are an economically friendly printing option for businesses seeking fast and high-quality orders in bulk.
Flexographic labels can be an especially efficient option for businesses who utilize label printer accessories such as label roll rewinders. Combining the high organization of label printer accessories with the rapid printing pace of flexographic labels will make labels product-ready without large print spending.
As opposed to silk screen labels, flexographic printing is better poised to print fine text and details on product labels. Flexographic labels are compatible with materials such as plastics, paper, and metal films.
Best Used for
Bulk orders
Rush orders
Detailed logos, brands, and images
Silk Screen Labels
Is your business seeking a specialty label to create brands, logos, and images with thick ink and high durability? Silk screen labels are an excellent option for companies searching for a product label to withstand the test of time. Silk screen specialty labels print by applying a photo-sensitive coating over polyester stretched over roller frames. Light exposure targets the photo-sensitive coating to develop finished images on labels.
The thick coating of the ink and material used in these labels make them ideal for large images and logos; however, they are not a fit for products needing fine line work.
Best Used for
Labels with bold color
Products needing high durability
Outdoor products
Factory products
Industrial products
Prime Labels
When businesses decide between different types of specialty labels, prime labels are arguably the most important label discussed. Prime labels are the primary label on a product. These labels most often contain the brand logos or images and make the most immediate impression upon consumers. These labels print with various enhancements such as gloss or matte finishes, back-sided printing, foil stamps, and other customized features.
Best Used for
Labels including product brand and logo
Direct Thermal Labels
Direct thermal labels are paper or synthetic labels with thin chemical layers of ink activated by heat during the printing process. These labels run through a direct thermal printer, which targets the chemical layers to translate and draw business logos, brands, and product information.
While these specialty labels are high-quality products, their durability is compromised by extreme heat and moist environments.
Best Used for
Retail products
Crafting products
Products in stable temperature environments
Thermal Transfer Labels
Thermal transfer labels share a similar printing process to direct thermal labels. However, thermal transfer labels use a heated ribbon roll rather than heated chemical layers. During thermal transfer printing, the heated ribbon roll is melted and pressed onto label materials to form product brands and information.
The high-quality finish of these specialty labels guarantees product information will not rub off or stain. These thermal transfer labels also have a higher durability range and are resistant to high levels of moisture.
Best Used for
Outdoor products
Camping equipment
Factory products
Freezer products
Fluorescent and Foil Labels
Although less commonly used in packaging, fluorescent and foil labels are the perfect option for businesses seeking labels with bright imagery and colors. Fluorescent and foil labels print by saturating colorful vinyl materials with synthetic dyes to produce bright and attention-grabbing labels. These labels commonly showcase hazard colors such as red, yellow, and orange to gain consumers' immediate attention.
Best Used for
Hazard or safety labels
Allergen warnings
Health and wellness information
While the wide range of different specialty label types may be overwhelming, each is designed to provide the best interaction between businesses and their consumers. First, consider identifying your product label's expectations for appearance, color, detail, and durability to help inform your decision on choosing the best specialty label for your company.
At Texas Label Printers, we offer a wide range of specialty printers, label makers, and technical equipment all poised to help your business create the best presentation of your products. With high-quality printing and technical expertise, we can help your business find the right equipment to prepare your products for success. Browse through our large selection of label printers and materials to pick the best specialty label for your product today.