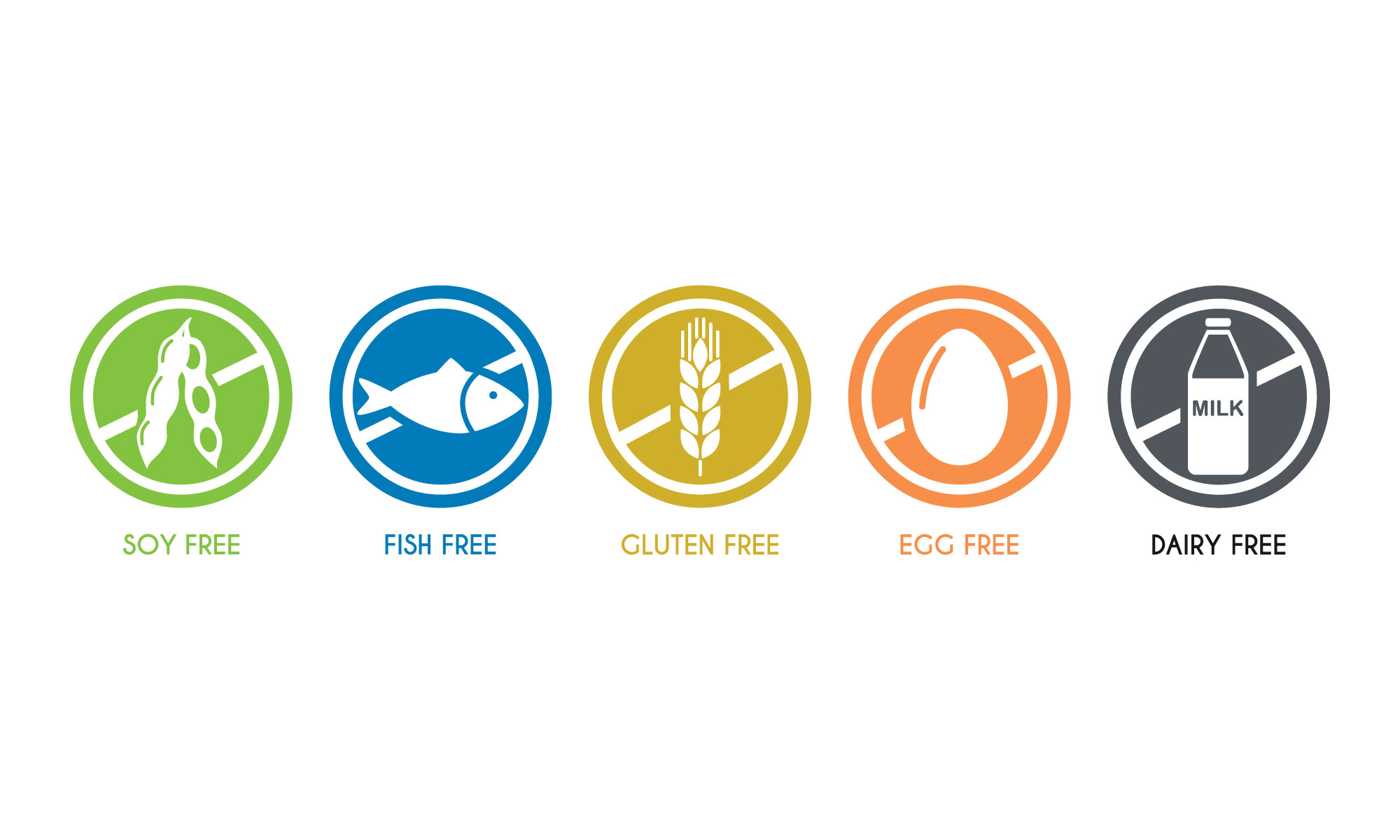 With over 160 foods known to cause allergic reactions, creating clear and correct allergen labels is important to protect the health and wellbeing of customers. Keep reading to learn more about the importance of proper allergen labeling.
Preventing Reactions
The Food Allergy Labeling and Consumer Protection Act requires all food packaging labels to state if products contain top allergens such as peanuts, tree nuts, cow's milk, egg, wheat, fish, shellfish, and soybeans. Labeling for these allergens should be clear and use the common name of ingredients for the average customer to understand.
If ingredient lists do not directly state an allergen, a separate label must establish what allergens are contained in the product.
Cross Contact
There is currently no FDA mandate which requires product labels to include possible cross-contact made between products and allergens during production. However, many companies choose to create a label that provides a "may contain" or "processed with" warning for customers with extreme reactions. Using specialty color label printers like Afinia or Epson can help companies create these voluntary labels. These color label printers will produce bright and informative warning labels to help keep customers safe from hazardous consumption.
Gluten
Another importance of proper allergen labeling is the prevention of long-term side effects. Consumers with celiac disease have previously suffered from a wide array of health complications such as damage to the small intestine, deficiency anemia, and osteoporosis due to an allergen reaction with gluten. Gluten is a group of proteins found in certain grains, which triggers immune responses in those with celiac disease and compromises their health.
In 2013, the FDA mandated that all products containing gluten be listed as a possible allergen to consumers. In turn, products are now required to label their products as "gluten free" to indicate to customers with gluten allergies that their product is safe for consumption.
Color Additives
Color additives can also create allergic reactions in some hypertensive consumers. Common reactions to this allergen are irritation, itching skin, or hives. The FDA requires that products with color additives state the precise pigment color and number (Yellow No. 5, for example) to alert customers with sensitive systems to avoid using it.
Additives such as sodium bisulfite are also required to be labeled clearly on products to avoid adverse reactions in individuals. For instance, if they had asthma, they shouldn't buy anything that includes sodium bisulfite. While these additives affect mostly hypersensitive immune systems, providing clear and appropriate labeling can help lessen prolonged causes of discomfort and irritation.
While there are a wide range of food and product allergens to be cautious of, Texas Label Printers is committed to supplying high-quality printing machinery to help businesses properly label allergens and keep customers happy and healthy.