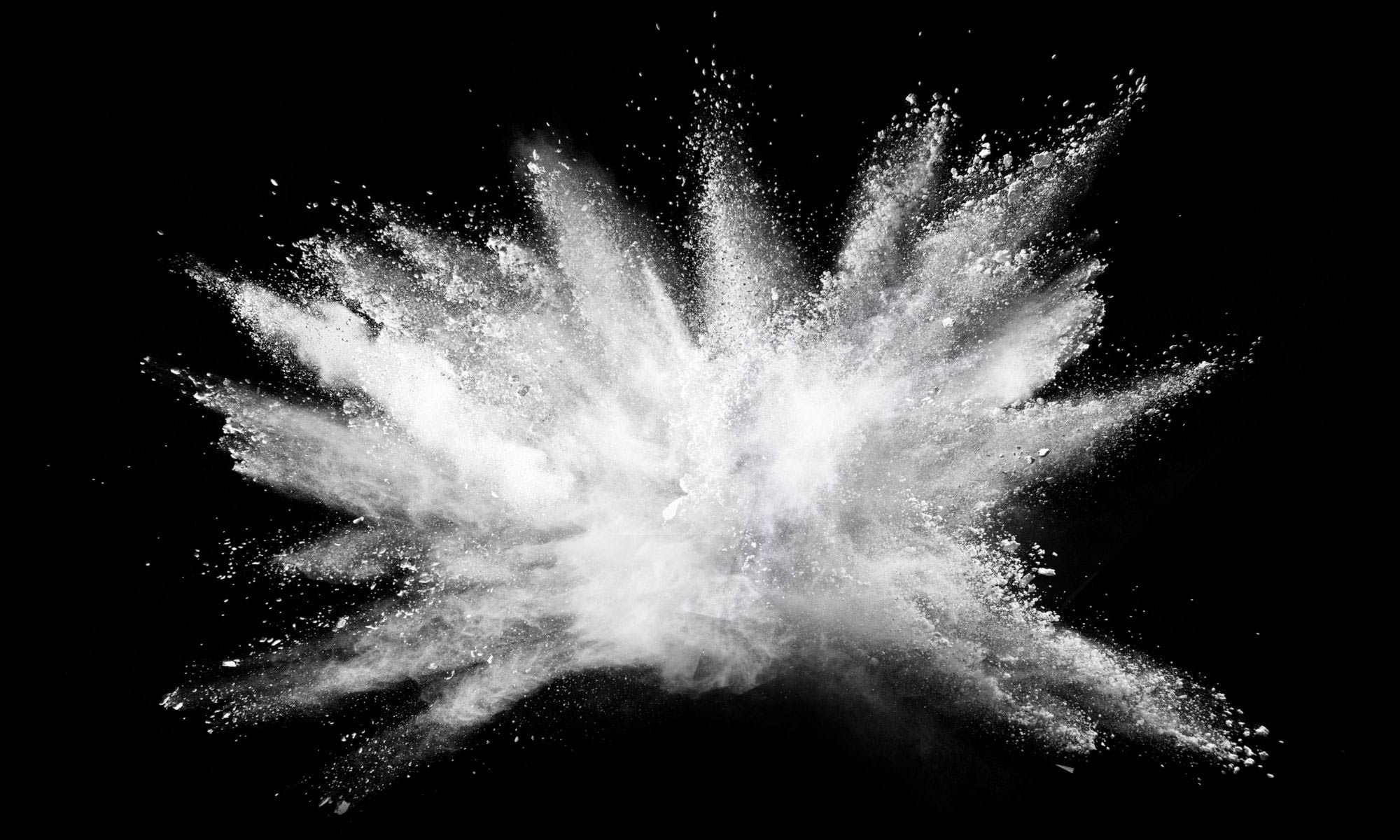 When you have a vision for your company's product labels, you want to see that dream brought to fruition. However, technology and illustrator programs can often complicate your dream logos until they feel impossible to recreate. One of the most common difficulties companies face when translating their logo designs onto labels is the use of white ink.
First, it's important to clarify that white ink is not actually white ink. Instead, white toner is used in toner-based label printers to fuse and bake white toner onto product label designs. White ink does not exist in inkjet printers.
In order for companies to successfully print white designs on product labels, they must first invest in specific toner-based and LED label printing equipment.
While white toner does come with its fair share of challenges, including it into your business's dream logo is far from impossible. This blog will share our tips for printing white toner on product labels to guide you through this detailed process.
Pair White Toner Against Dark Backgrounds
One of the most critical components of any product label is legibility. If customers cannot easily read your business's labels as they pass through stores, then your packaging has serious flaws. Unfortunately, many companies fail to consider how using white toner in their product labels will affect its legibility.
Businesses can avoid unreadable designs and labels when they pair white toner against dark, contrasting backgrounds. Using darker shades behind white toner will help to make letters and images more immediately visible. Companies should avoid lighter shades such as pastel blues, pinks, greens, and yellows since they blend too easily with white designs.
Background Colors for White Toner
Black
Charcoal
Navy Blue
Crimson Red
Use White Toner to Add Effects To Logos and Illustrations
Although white toner is relatively new to most toner-based label printing technology, it has become increasingly popular. In fact, white font and typography are some of the most common label printing trends of the past few years. These designs have gained such rapid popularity because they add dimension, definition, and texture to labels and logos.
How to Use White Toner To Add Definition
Businesses can wrap thin or thick outlines of white toner around black typography to make brand names stand out more effectively. This trick is simple to add to most illustrator programs and will help make products appear more eye-catching.
White toner can also help to add a layer of opacity to clear labels. Whenever companies print labels with transparent materials, it's essential to ensure that colors are not muted against these sheer backgrounds. Adding outlines of white-based toner to outline typography and images on clear labels can ensure that other colors are fully defined and bold.
How to Use White Toner To Add Dimension
White toner is also highly successful at creating layers of dimensions in photos and logos. For example, a product label's artwork of leaves and trees can include shades of white to create a layered and dimensional look. These labels cleverly use white space to channel a modern and simplistic design.
Adding dimensions to a label's artwork can also help make a company's product distinguish itself from other competitor products on store shelves.
How to Use White Toner To Add Texture
Although a label's texture is a more complicated effect to create, dedicated designers can still find creative ways to texturize logos with white toner.
For example, designers can add intricate white strokes to underscore a man's beard hairs on a grooming product label. Companies can achieve a similar effect by adding white strokes into hair follicles for shampoo or conditioner products.
These designs are more time-consuming and detailed to create; however, they are also incredibly attention-grabbing for consumers. They are also easier to execute with toner-based printers.
Use a CMYK+W Toner-Based Label Printer
Since white is the same color as most standard label materials, many companies assume that any label printer can produce labels with white toner. Unfortunately, this myth is entirely false. If businesses plan to use white toner, they will need to invest in a toner-based label printer with CMYK+W printing capabilities. Without this technology, white designs cannot be accomplished.
What is CMYK+W?
Although it may look like an ugly algebra formula, CMYK+W refers to printers that use cartridges with cyan, magenta, yellow, and key colors along with separate white toner cartridges. Whenever illustrations are sent to label technology for printing, these machines use CMYK colors to blend and translate into different colors for your logos and design. For example, yellow and cyan will mix to print green-colored labels.
However, CMYK cannot blend to make white because white is colorless. As a result, toner-based printers must use separate white toners to fuse white designs onto product labels.
Since only a select number of label printers are built to include separate white toner cartridges, companies must invest in this equipment to create their white labels. For example, the Afinia LT5C toner-based printer is a highly popular and effective LED printer for producing labels with white designs.
Consider Your Product Label Material
The appearance of white toner can also be largely affected by the materials used for labels. For example, brown labels, glossy or metallic materials can all change the effect of white toner on typography and photos.
Since white ink does not exist in inkjet printers, it's also vital to consider how well product materials will pair with toner. Toner-based printers use LED technology to bake toner into materials, which means highly sensitive fibers could be incompatible with this printing method.
Before your company creates a logo with the inclusion of white toner, it's imperative to check whether this design will pair well with your entire packaging.
Before designing your logos, review our tips for printing white toner on product labels. While white toner may require more considerations than most CMYK colors, this technology can also add eye-catching details and definition to your labels and logos.
If your business is browsing for a product label printer with white toner printing capabilities, our online website offers advanced LED and toner-based label printing technologies.
Texas Label Printers offers various printing equipment and supplies to meet all your business's printing needs. To browse some of our machinery, supplies, or other equipment, check out our website for more information.