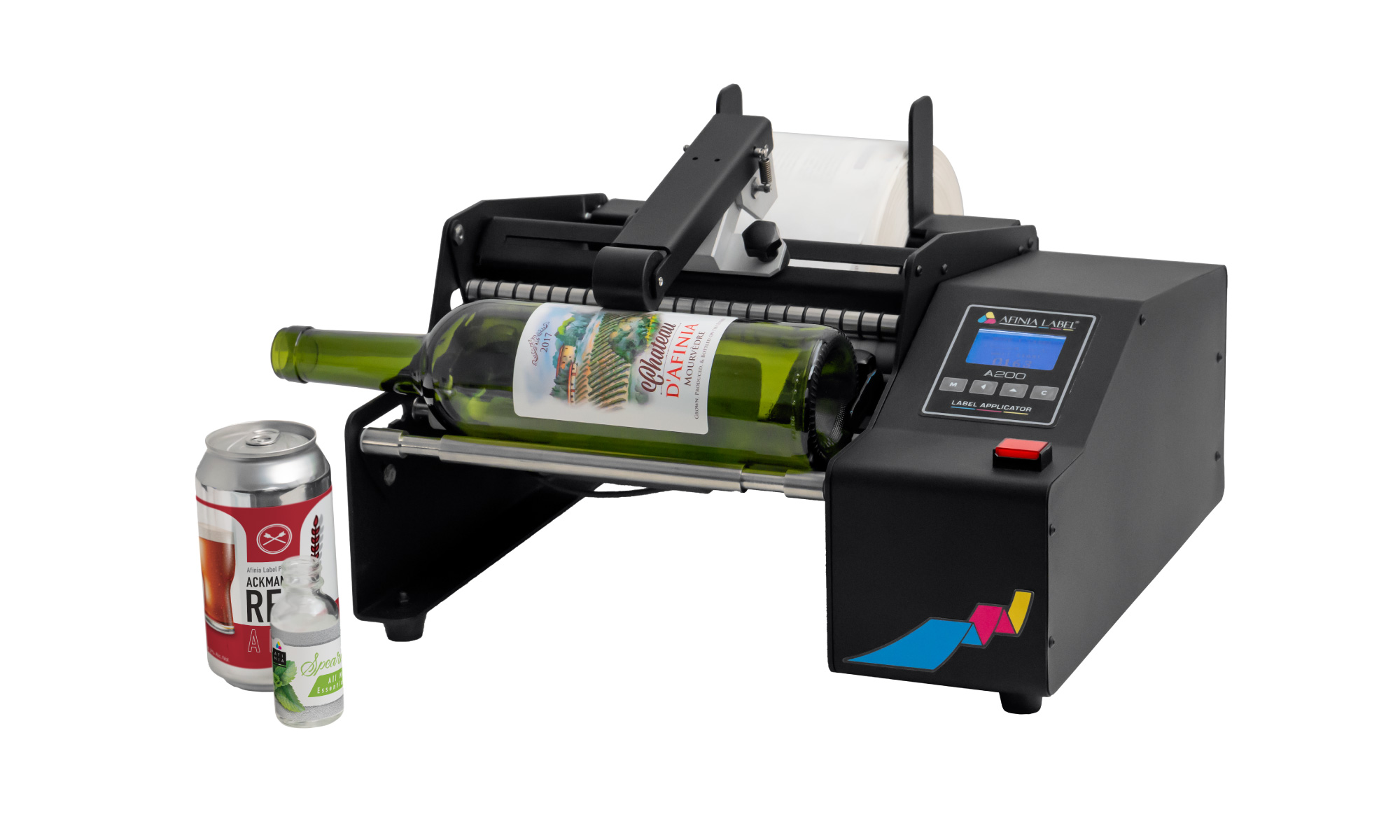 Printing, cutting, organizing, and applying high-quality labels on products is a calculated and precise science businesses must perfect. When your company needs to print and apply labels faster to maintain productivity, sometimes organizing can get lost in the mix. However, printer accessories can serve as the perfect solution to meeting some of your label demands. To learn more about the top printer accessories that enhance productivity, continue reading our blog.
Label Roll Rewinders and Unwinders
If your business needs to quicken the pace of its label printing without sacrificing quality, then label roll rewinders and unwinders are an essential accessory to add to your printer. Label roll rewinders and unwinders both rewind and remove the matrix of precut labels with one single pass through its machinery.
These accessories will smoothly prep your labels to be applied to products at a pace that simply cannot be recreated by a human assembly line. Label roll rewinders are also highly compatible with a variety of different industrial printers.
Best Features
Neatly peels labels
Hands-free re-rolling
Compatible with most industrial printers
Bottle Label Applicators
If your business applies labels to brewery items, soda cans, medicine bottles, or any other cylindrical shape, bottle label applicators will revolutionize your workflow. These machines are specifically designed to make the application of bottle labels more convenient, precise, and efficient. Additionally, they can apply both single and front-back labels.
Bottle label applicators also include an online calculator tool, which helps businesses pick the placement and dimensions of where to place labels on bottle products. Once these measurements are recorded, the data is uploaded to the bottle label application. Ultrasonic media sensors inside the machinery detect when bottles can begin the application process. With one push of a button, businesses can seamlessly apply labels.
Best Features
Can apply up to two labels per bottle
Dispensing speed of 20 feet per minute
Compatible with most roll label printers
Digital LCD Displays
If your business needs to establish a more effective and efficient pace to print and apply labels to products, consider these top printer accessories that enhance productivity. These accessories are designed to make label printing and application more convenient and organized for your workflow.
If your business is interested in learning more about these printing accessories, our Texas Label Printers website offers a wide selection of different label rewinders and applicators. Browse our selection to find the best accessory for your printing needs.