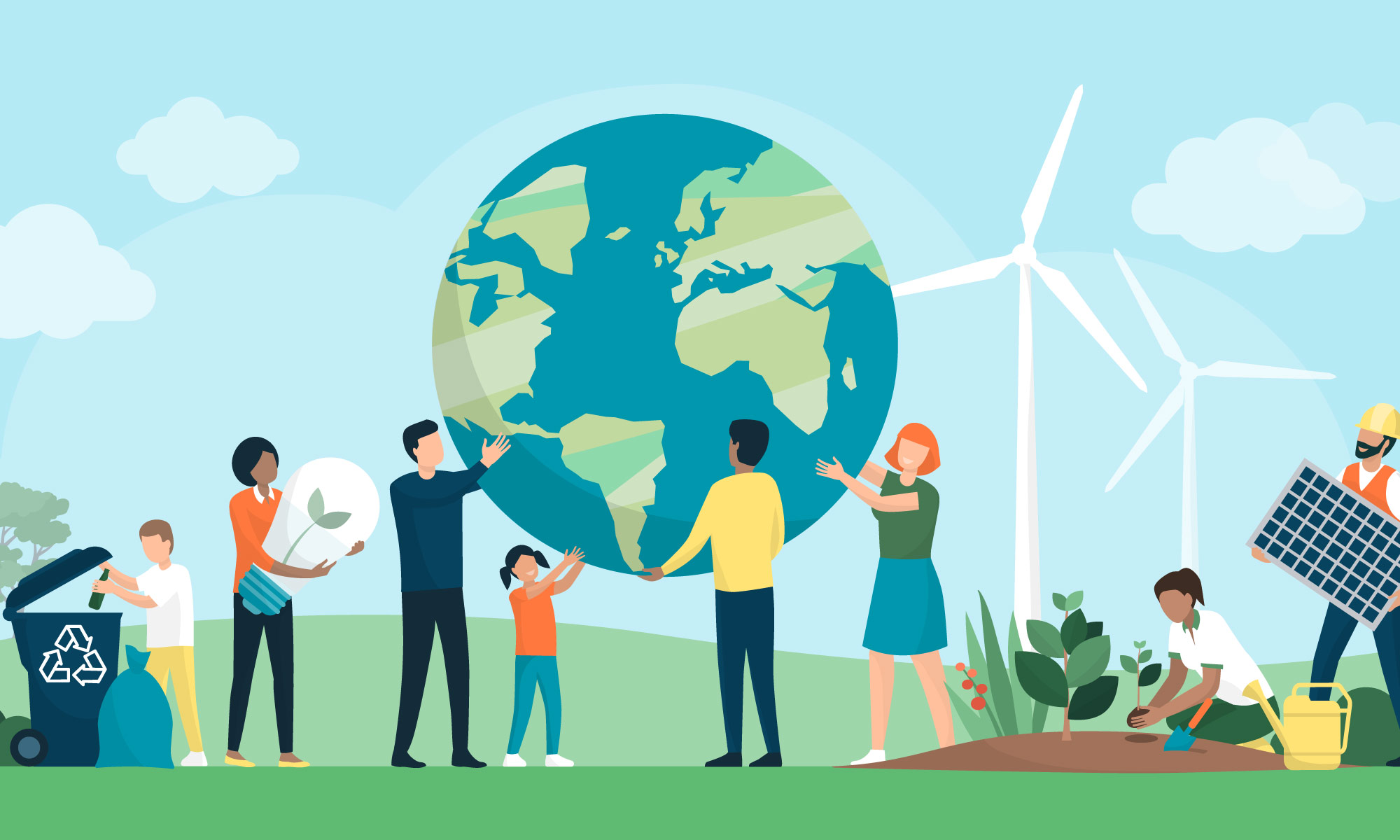 In today's eco-minded world, sustainability is an important goal for individuals and businesses. Sustainability is focused on avoiding natural resource depletion and preserving ecological balance by simply using less, recycling more, and finding less wasteful alternatives. When it comes to printing and packaging, ink plays a part in sustainability. Learn more about how by understanding the role of inks and sustainability.
Environmental Cost of Petroleum-Based Inks
Petroleum-based inks are most common and have been for years. However, scientists have discovered their negative impact on the environment. When manufactured, petroleum-based inks pollute the air and water. When they are used for printing, their volatile organic compounds (VOCs), such as toluene and benzene, have carcinogenic aspects. These carcinogens can cause cancer in humans and wildlife. Workers should not be around them for long periods of time, which has made some manufacturers look for alternatives.
Eco-Friendly Ink Alternatives
Knowing about various eco-friendly inks is a large part of understanding the role of inks and sustainability. Soy-based ink is very common nowadays because it doesn't raise printing costs. It's usually cheaper than petroleum-based inks and still produces vibrant colors. Made from soybeans, the oil is refined and then mixed with natural resins and waxes, making it even more ecological. Other plant-based inks include those made from linseed, tung, cottonseed, and china wood. Water-based inks are also available and pose little threat to the environment.
Reducing Energy Consumption With UV Inks
Another ink that's better for the environment is UV ink. It wastes less energy because its curing process is simple. It is cured by strong ultraviolet light. It also doesn't require excessive cleaning and processing that standard ink does. Other aspects that make UV ink sustainable are that it has a longer shelf life (thus, less waste), it's free of heavy metals, and it has far fewer VOC emissions. Manufacturers should also consider UV LED inks. They are similar to UV inks, except they use a more efficient type of light called an LED. LEDs use less electricity for the same light output.
Your company's sticker label printer can use sustainable inks. Visit Texas Label Printers to get a high-quality label printer and become an eco-friendly business.